I'm stunned that we are already halfway through summer. This surprise is not unlike the way spring's arrival startles me every year.  We round the curve to the Fourth of July, cheer at the wonderfully small-town-ish parade at my parents' house, and suddenly things seem to move more quickly.  Grace is off to sleepaway camp tomorrow.  Whit is hitting tennis balls over the net with increasing regularity.  Everyone (but me) is getting blonder and tanner.
This is the full, hot, high noon of summer.  We have actually drifted past noon, I suspect.  A few images from the past weeks: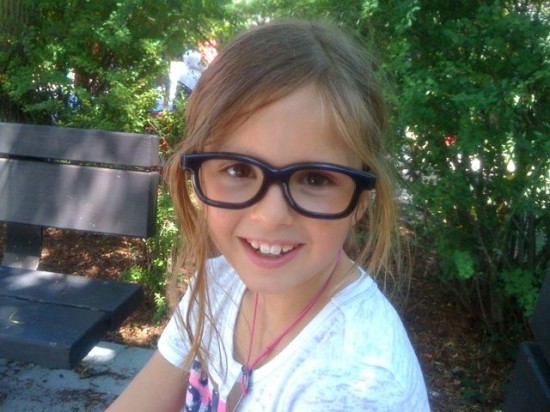 She wears her glasses everywhere.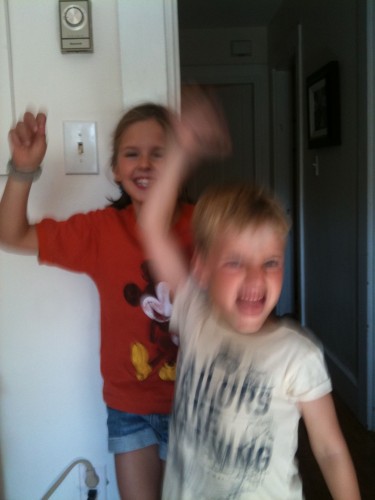 There was much rejoicing when I told Grace and Whit that we are going back to Legoland.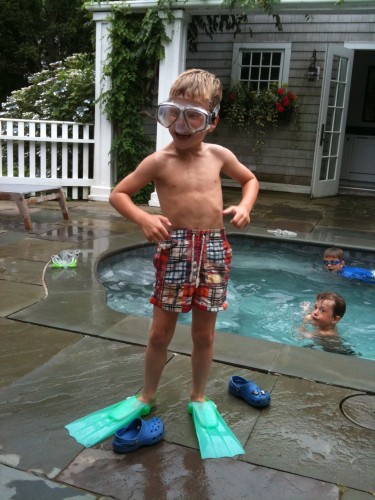 This guy?  Makes me laugh. Every. Single. Day.  I try to let him pull me back from the melancholy that pulls at me like a tide.  Some days, that works.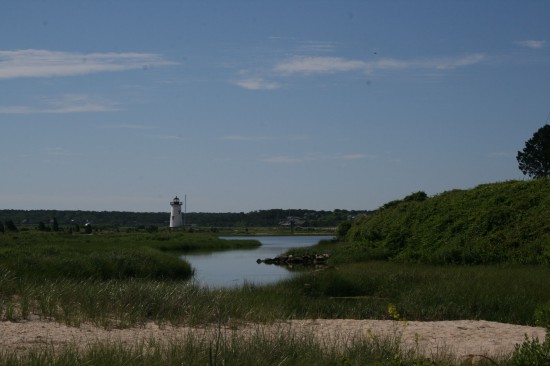 A beautiful, peaceful walk on our last morning in Martha's Vineyard.  Lighthouses, like maps, are an ordering theme for my whole life.
Whit got his own library card.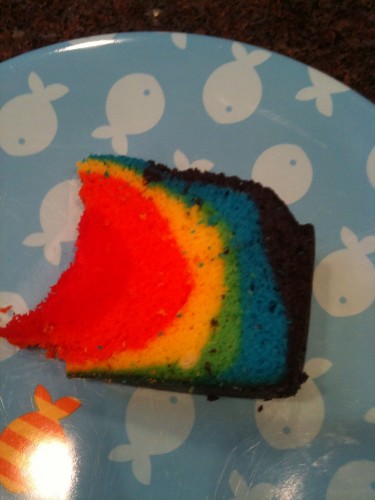 The kids and I made a rainbow cake.  I was reminded of how the chocolate cake for breakfast surprise blew their minds.  They are easily thrilled, these two, and I admit I consider that an excellent thing.  One of the things I want most for my children is that they remain open to moments of wonder, even – or especially – in the smallest details of life.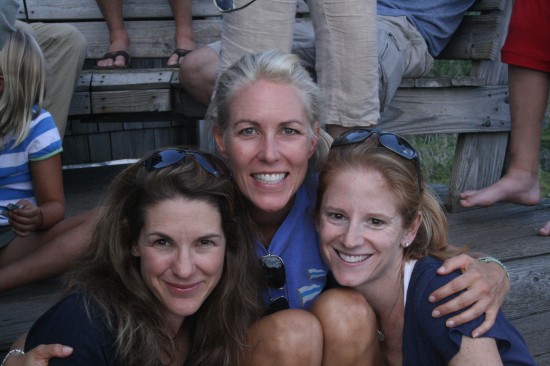 The annual overnight hike in NH was simply lovely, a respite from real life, a re-immersion in these two women, whom I love so dearly. who are my vital extended family.  The three of us hiked all the way up together, an experience that I adored both in reality and as metaphor.
And then there was a lot of laughing on the deck of the hut.  A whole lot.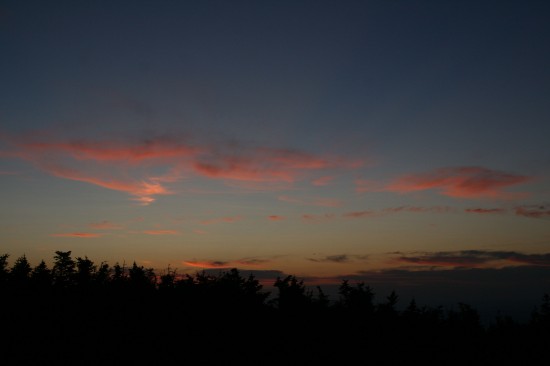 And a stunning sunset that, of course, brought tears to my eyes and tapped me immediately back into the eternal, the divine, that which we can glimpse – if we believe in it – all around us at any time.  The truth is I see it in all of these photographs.