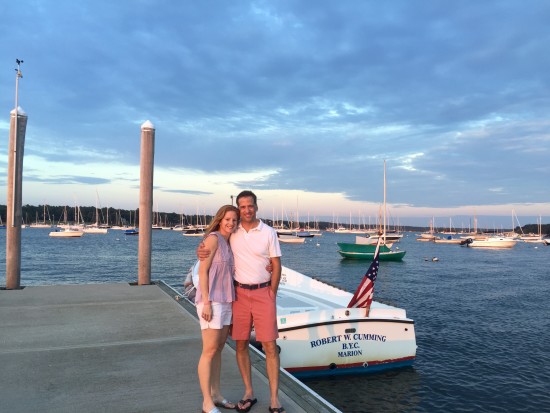 Photo by Grace, the weekend before camp.  We are standing in front of the tender in which we left our wedding (photo here), many, many years ago.
For the I've-lost-track-of-how-many year in a row I'm going to take August off.  I plan to spend the next month living this vast design a little more than usual.  For the first half, it will be just me and this guy, above.  For the second half, all four of us.
I will be back in September and I hope you will be too!