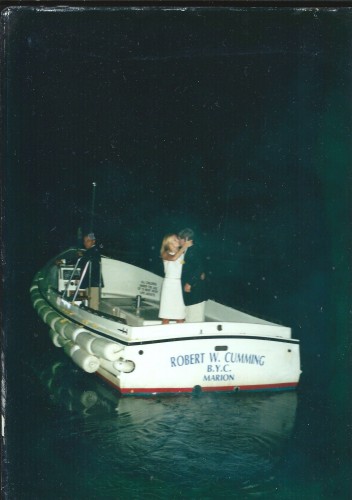 Leaving our wedding, 9/9/00
Yesterday, Matt and I celebrated 12 years.  We began our journey into the mystic on September 9th, 2000.  The thunder and lightning during our vows may have been a harbinger of some sort, but so was the clear, beautiful night that unfolded after the storm. 
Sometimes our life reminds me
of a forest in which there is a graceful clearing
and in that opening a house,
an orchard and garden,
comfortable shades, and flowers
red and yellow in the sun, a pattern
made in the light for the light to return to.
The forest is mostly dark, its ways
to be made anew day after day, the dark
richer than the light and more blessed,
provided we stay brave
enough to keep on going in.
– Wendell Berry, The Country of Marriage (excerpt)
Lately I've been interested by wedding rings.  If you are married, do you have anything engraved inside your ring?  Does your spouse?  In case you are curious, I don't have anything, because my ring couldn't be engraved, but Matt's says "you are my sunshine."
Matt, I am still amazed. Thank you.