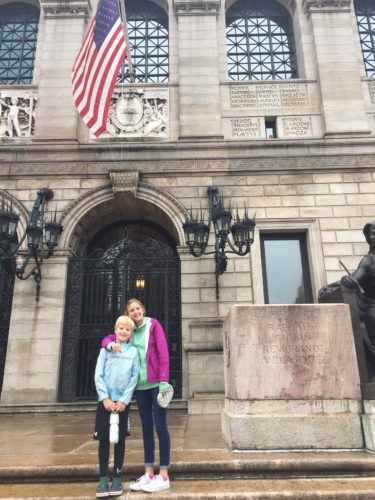 One random October Sunday, on the steps of the McKim, Mead & White Boston Public Library
I wrote about the gifts strangely, beautifully, painfully wrapped, that Matt's injury held.
The word I chose for 2016 feels ironic or almost comical, sometimes.  Maybe it's time to rethink what "ease" means to me?
In what's become an annual tradition, I wrote about the books I was giving this holiday season.
I admitted (over and over, when I revisit these months) that life was pretty stressful this fall.
I closed the year keenly aware of both darkness and light.
My favorite of the quotes I shared:
We are here to witness the creation and abet it. We are here to notice each thing so each thing gets noticed. Together we notice not only each mountain shadow and each stone on the beach but, especially, we notice the beautiful faces and complex natures of each other. We are here to bring to consciousness the beauty and power that are around us and to praise the people who are here with us. We witness our generation and our times. We watch the weather. Otherwise, creation would be playing to an empty house.
~Annie Dillard from The Meaning of Life edited by David Friend