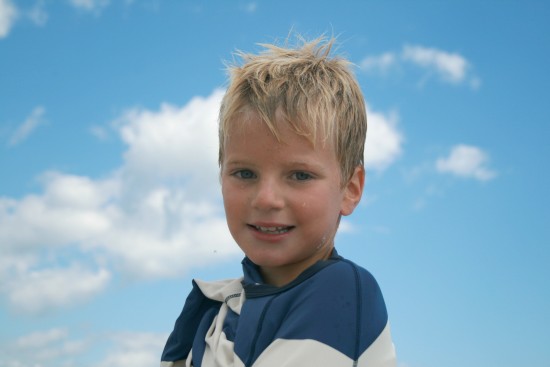 Dear Whit,
Yesterday, you turned ten.  Your single-digit years came to a close, and the night before last I kissed a single-digit child good night a final time.  Another last, which, you've noted before, all belong to you.  I can't pretend I don't feel some sorrow about this.  I do.  I stood outside your bedroom after saying goodnight and leaned my head against the doorjamb and cried.  Hard.
Last night we celebrated, as we always do family birthdays, at home with dinner by candlelight.  You got to choose the menu, which was: your favorite brie, chicken parm subs from our local pizzeria, kale salad, and homemade triple chocolate cake.  You and Grace share a fierce preference for homemade cake.  I love that this is how you feel and I gladly make whatever you want.
When I started this blog you were one.  I've chronicled so much of your childhood here, from when I observed that you were leaving babyhood to thoughts on saying good night to a growing toddler, to your ninth birthday letter.  I have also written many times about the overjoyed bewilderment that bloomed the day you were born and that has never quite left me.  A boy?  I'm one of two girls and never had a brother and to say that parenting a son was a new frontier is an understatement.  Of course all of parenting is an adventure without a guidebook, and your gender is only one way in which I've been startled and delighted by you over the years.
It feels like yesterday I wrote that your babyhood was clinging to you, and now it feels like it's your childhood that's hanging on by a thread.  You're still small and slight and I can easily carry you, but I know those days are numbered.  You are sprinting towards being a young man faster than I can possibly comprehend, following your sister into adolescence.  I stand in the shadow of that fact every day.
You love hockey and have greeted your sister's decision to start playing the sport with an equal measure of trepidation ("it's my sport!") and happiness ("something for us to do together!").  You are so capable putting on your gear that you no longer need me in the locker room at all, which, I'll admit, is okay by me because a roomful of nine- and ten-year old Squirts smell a lot worse than did a roomful of seven- and eight-year old Mites.  I'm confident that your team's heartbreaking loss in last season's playoffs is an experience you'll remember forever.  I know I will.  You're a good baseball player, too: last year you were the lead-off batter for your team and my favorite moment of the season is when you hit a home run while your grandparents were visiting from Florida and watching.  After you ran the bases, I took a picture of you with your grandparents.  Your face is radiant with joy and I remember feeling your heart thumping in your chest like a rabbit as I hugged you before taking it.
More than anything else, your true passion is how things work.  I think you're a maker at your core.  When people ask you what you want to be when you grow up, you respond, without hesitation, "a robot designer."  I won't be surprised if that's what you do.  You asked for a soldering kit for your birthday and build large, working Legos without help.  I love that you still love Legos.  You enjoy building electronics and are learning rudimentary programming and love doing science experiments on the weekends.  This fall you made a classic baking soda volcano which your godmother was around to witness exploding.
You've always been a capable reader, but in the last year you've truly discovered the way a good book can engross and transport you.  It started with A Wrinkle in Time
, my favorite childhood book, and watching you fall in love with L'Engle's world was one of the great joys of the last year for me.  You blazed through The Secret Series
this fall and read The Phantom Tollbooth
in two days over Christmas.  In fact I busted you reading The Phantom Tollbooth by headlamp at midnight on Christmas Eve, took it away, and your first words on Christmas Day when you woke up (at 8:45!) were "where's my book?"
Late in the fall, in the fourth grade Environmental Assembly, you gave a presentation to a roomful of school mates and parents that knocked my socks off.  You didn't read from your presentation or notes, you spoke clearly and audibly, and you made us all laugh.  You were nervous and took the presentation entirely seriously, which I loved to see, but you were transformed into someone confident and capable when you took the microphone.  It's a moment I won't forget.
I also won't forget watching you win the Best Camper Award for your unit at camp this summer.  I went to the same camp for 7 years before I won an award, and in your second summer you won the big one.  I missed you while you were away but I feel proud knowing that you clearly came into your own there, and every word your counselor read before he announced your name made me grin.  It brings tears to my eyes to remember the moment he said "Whit Russell," and the incredulous, overwhelmingly proud look your father and I gave each other.  You, the only boy in the Junior Scouts who had worn a coat and tie to Cup Night, scurried up to hug all your counselors and accept your trophy as I watched, tears running down my cheeks.  My little boy is growing up, and it was clear as I listened to those words that you're becoming a young man who takes care of others, sets an example, throws himself into new experiences, and still, loves a good prank.
You like to curl up on the couch and read Harry Potter with me, you love to take tubs, and the only fruits or vegetables you'll touch are lettuce, spinach, and kale.  Beloved, Beloved's Brother, and Bear all sleep with you, as does Lego, who you won so many years ago during our first trip to Legoland.  You give me our secret sign that means "I love you" as you head off to school in the morning, proudly name pink as your favorite color, exhibit deep loyalty to your closest friends, and make me laugh every single day.  In my 10 years as your mother, you have never met someone who didn't say something to me about how funny you are.  At the same time, there's a seam of sensitivity running through you that reminds me of … well, me.  I'm ambivalent about this and often wish I hadn't handed down my predisposition towards heartache.  Still, since it seems I did, I hope you never stop showing me your feelings, even if that means that sometimes you hurt.  It's one of the things I worry the most about protecting – your willingness to feel, and to talk about those feelings – as you grow into a young man.
I couldn't possibly be prouder of you, Whit, my first son, my last baby.  I adore you and I always will.
Love,
Mum
My past birthday letters are here: nine, eight, seven, six, five, four (???), three, two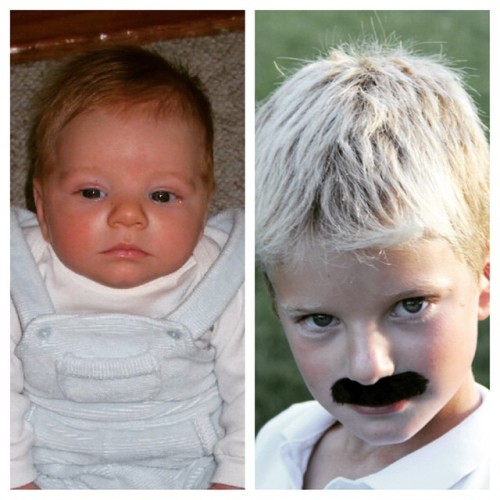 Image I shared on Instagram on Monday.  You at 3 months, and you at almost-10.  In between lies a lifetime of laughter and tears and adventures and joys, which passed on a single blink.