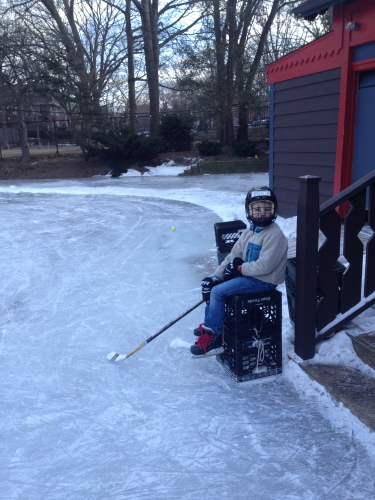 Whit turned nine.  It was a cold, cold winter in Boston.  I kicked off my How She Does It series with an interview with my beloved friend Kathryn.  We took a once-in-a-lifetime trip to the Galapagos.  Whit experienced a loss on the hockey ice that none of us will ever forget.
Some of my favorite posts were:
The prism through which all of life is seen
The ugly and the broken, the beautiful and the beloved
An elegy to what was and a love letter to what is
Can't have one without the other
I shared a quote every Friday.  One of my favorites was:
Do not ask your children
to strive for extraordinary lives.
Such striving may seem admirable,
but it is a way of foolishness.
Help them instead to find the wonder
and the marvel of an ordinary life.
Show them the joy of tasting
tomatoes, apples, and pears.
Show them how to cry
when pets and people die.
Show them the infinite pleasure
in the touch of a hand.
And make the ordinary come alive for them.
The extraordinary will take care of itself.
– William Martin