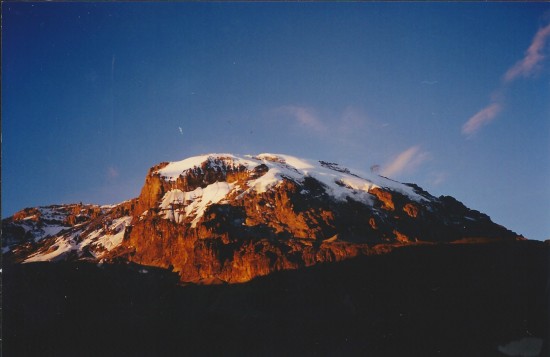 Hi!  Hope everybody is having a marvelous August.  It's flown by here.  I'm looking forward to being back next week, but am popping on here to let you know I have a piece up on Medium today, Navigating by the Stars.  It's about the 1998 trip to Kilimanjaro that I took with my then-new-boyfriend Matt, and about the lessons that began to dawn on me as we climbed slowly to the summit.  I'm still learning those lessons.
I hope you'll click over and read my piece.  I'd love to hear what you think.
Photo of the summit of Kilimanjaro taken from our campsite two nights before, June 1998.