I take pictures of everything.  When I leaf through the last few weeks or months on iphoto or instagram, I'm reminder of countless moments that a fleeting sense of wonder startled me to stillness.  When I have those experiences, my instinct is often to photograph whatever it is that caught my attention and reminded me of the grandeur of this ordinary life.  The photograph never, ever captures the moment (the best example I can think of is falling snow: I've never taken a picture that even remotely shows the extraordinary beauty of falling snow) but it does remind me of those tightness-in-chest, gasp-of-breath moments that I'm grateful to have every single day.  The photographs are a record of what I see.  And, remember: what you see is what you get.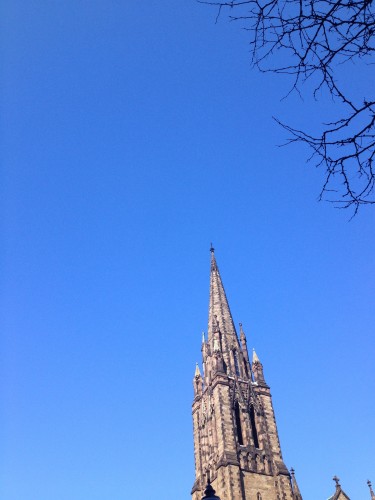 The late-winter, early-spring light on a steeple, against one of the most devastatingly blue skies I've ever seen.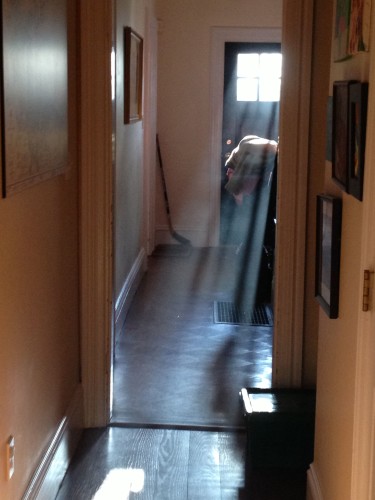 The light streaming through my front door one afternoon, when it seemed tangible, visceral.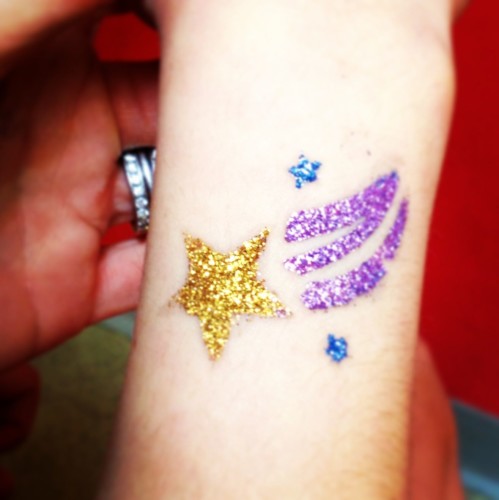 Grace's shooting star tattoo, which inspired part of my ode to age ten: Ten is a complicated hymn, a falling star, a blink-and-you'll-miss-it moment in time, an otherworldy flash of green gorgeousness in the dark ocean.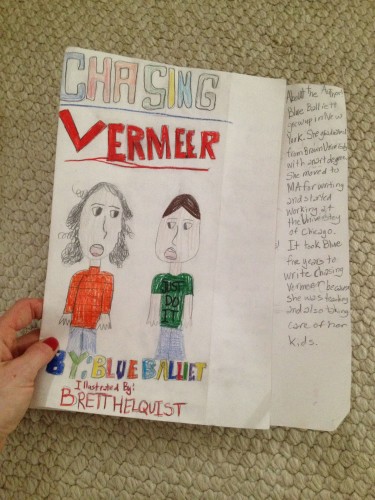 This book, that Grace wrote at school, whose "About the Author" section moved me the most.  "It took Blue five years to write Chasing Vermeer," it says, "because she was teaching and also taking care of her kids."  I swooned.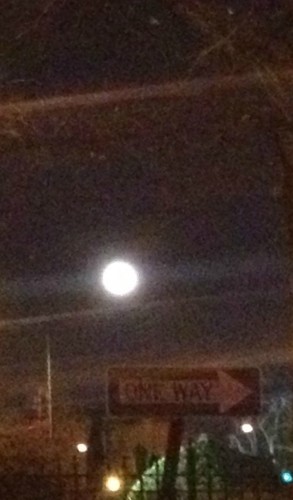 A swollen moon hanging on the horizon in Washington.  Grace actually noticed this as we walked back from dinner one night.  The moon, the moon, the moon: a constant reminder that we need dark to be able to see the light.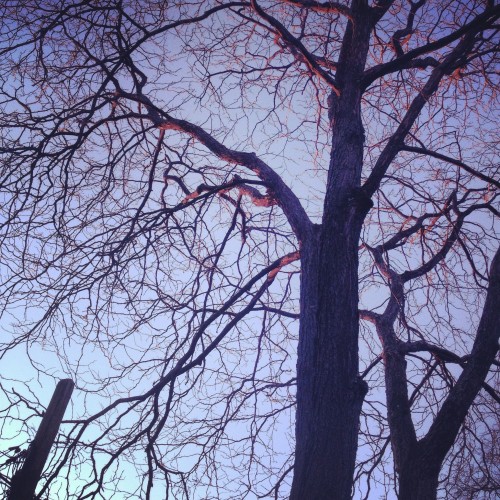 The sun coming up, as seen on the tree outside my kitchen door.
What are you seeing these days?