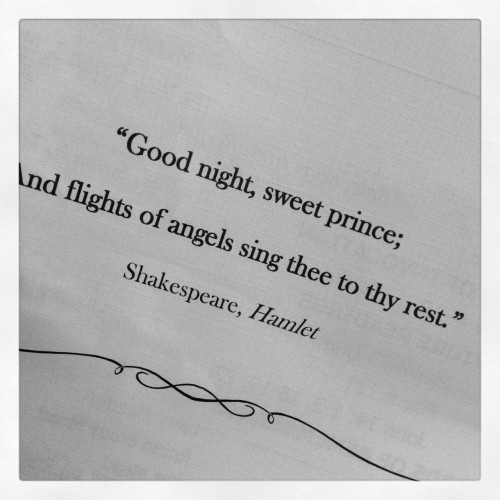 This weekend we said goodbye to my grandfather.  On Saturday, a crystal-clear, bluebird day, we remembered him with tears, with laughter, with the Navy hymn, and with an echoing alleluia chorus.
Pops' obituary is here.  It talks a lot about his professional accomplishments, which were significant, but does not capture his role as the patriarch of a large and sprawling family.  His three living sons and the family of the fourth as well as his nine grandchildren were all in attendance on Saturday.  Two of his six great-grandchildren were.  Many, many cousins were there, and I was reminded, again, of the family that runs in my veins.
In a day packed with memorable moments, two stood out.  Grace told me that during the service, my grandfather's companion of the last many years, who was sitting next to hear, reached over and held her hand.  The idea that the 92 year old woman who meant the world to my grandfather at the end of his life knew my daughter well enough to find comfort in her small hand makes me swell with pride and sorrow.  And then, on the long drive home, I overheard Grace offer this to Whit in the backseat: "Whit, when you grow up to be an engineer, Great Pops is going to be very proud of you in heaven."
Yes.  I think he is already proud of both of them.