I think I've run out of superlatives to describe Pam.  I think I'll just call her Pam the Great.
Any more of my words would sully the gorgeousness, the sheer this-is-what-life-is-about and so WAKE UP and start living it power of this piece.  So, without any more of my blathering: Pam.  Thank you, thank you, thank you.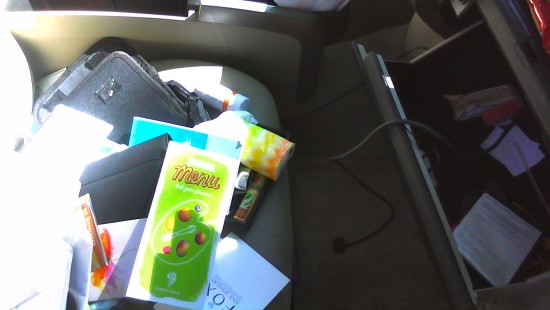 How to Navigate a Life
When Lindsey emailed me and asked if I would write something about trust, I stared at my computer for a second and then deleted her message. "Trust? Me? Um, no." A little while later, I wrote back. I told her that I wasn't really qualified to write about trust unless it was mistrust. Un-trust. "Great," she wrote back a few seconds later. "I can't wait."
That was a few months ago. Obviously, I have been avoiding this, this process of sitting down and untangling. But I have been thinking about it a little, about why it's so difficult for me. I have been thinking about how my husband takes one look at me some days and gently tells me I am being a porcupine, that my hackles are up. I have been wondering why, in Mary Oliver's poem "Wild Geese", Scott remembers the line about letting the soft animal of your body love what it loves, while I always think of: "Tell me about despair, yours and I will tell you mine."
But I have been working at this, this trust thing. In fact, the last time I read "Wild Geese," I noticed another line. A line that begins with "Meanwhile."
Meanwhile the world goes on. Meanwhile, the sun and the clear pebbles of the rain are moving across the landscapes.
If words could be things, Meanwhile would be a quilt or a down comforter. Meanwhile would be a steaming cup of tea or a hot bagel from H&H on Broadway. If words could be people, Meanwhile would be Pema Chodron. Ina Garten. I am trying to live into the word Meanwhile. I am trying to inhabit Meanwhile, even when part of my brain is freaking out and thinking about things such as how we have to move again in 11 months. I'm trying to remember Meanwhile, even as I think another move might just do me in, that I am tired of renting other people's crappy old houses, that I may be the worst military wife in the history of military wives.
But meanwhile, I am fine. Meanwhile, the water is boiling for tea, the boys need a snack. Meanwhile it's June and we are going to the park to meet a friend. Slowly I am learning how to relax into the palm of my own life. Last night I went to sleep thinking about trust, how it wasn't that hard after all.
This morning, I woke up early to go for a run. I walked out the side door before six and went to my car where I had left my iPod. There, I discovered how very funny the mind is. After I opened the car door, part of my brain just stopped, frozen in fear at the mess that was heaped upon the passenger seat, while the other part of my brain was throwing out rational explanations as if they were life preservers. Did my glove box just spontaneously spill open like that? Did I do that? Did Scott get the iPod from my car? Did the boys somehow get into my car without my noticing and trash it? Part of my brain was looking for an innocent explanation for the mess, even as I saw the empty space at the end of the iPod connector, even as I saw the owner's manual and the ancient Jamba Juice menu and the receipt from my last oil change flung through the interior of my Prius.
Also on the front seat were the car keys as well as the key to the front door of our house. (Because clearly I am an idiot). If I were another sort of person, I would be writing a post about the basic goodness of people, that despite the fact that the person who ransacked my car has some issues that need to be dealt with, he or she did not steal my car. They did not use my house key (my house key!!) to walk through the front door, steal our possessions, and then stab us to death with the set of Henckels that we received on our wedding day.
But I am not that kind of person. I am the kind of person who looks at the place where my iPod used to be, at the contents of my glove box spilling onto my front seat and thinks, "You fucking motherfuckers." And then I turn all of that anger onto myself for leaving the door unlocked. For leaving the keys right there. "What the hell were you thinking?" I wonder. Because obviously this is my fault.
Right there, pretty much, is my lifetime relationship with trust. You relax and the world ends. You trick yourself into believing everything is going to be fine and then Something Happens. There is an accident. A diagnosis. A crash. A death. An unexpected incident. You leave your car unlocked and wake up to find it trashed, your children's artwork thrown around like confetti from a party to which you weren't invited. You give someone your heart and they take another girl to their fraternity's spring formal while you are at a track meet in Indianapolis, they tell you you're too difficult to love, they invite you to dinner and then tell you that they have no passion for this relationship. (At least, in the case of that last boyfriend, I had the presence of mind to ask for my CDs back). Those are just the little things of course, the ones I can write about. We have all endured more, much more. We have all had our trust shattered by rounds of ammunition. We have each lived through our own nuclear disasters.
So how does one recover after these catastrophes, especially the ones for which there is no incident report to file, no criminal investigation, no hope of justice. Once, years ago, after one of my roommates was going through a painful breakup, I asked how he was doing. He looked at me, stunned, and said, "Just because someone leaves doesn't mean they give you your feelings back."
It happens every day. Things get stolen. Our iPods, our health, our feelings. Our dreams of how it should be, our beliefs about how we should be. It starts out so good in our mind. We carry armfuls of hope like so many flowers, and then Something Happens, and we are left holding nothing, our empty hands grasping onto the air.
If the question is how to trust, I do not know the answer. If the question is why do we trust, I would only say that sometimes, we forget the disasters and do dumb things like leave our car doors unlocked. But this is not the answer. This is not even the question. I no longer even remember what the question is.
A few months ago, I was at a parent meeting at my son's school. We had a guest speaker, a doctor who is well respected in the Waldorf community. One woman was asking the doctor how to get her husband to accept some alternative treatments for a child's illness. Alternatives like letting a fever run or administering homeopathic remedies, delaying vaccines. "I think," the doctor said after a moment, "That this is not so much a question about how to treat illness as it is how to navigate a marriage."
I think this is not so much a question about how to trust, as it is how to navigate a life.
Tell me about despair, yours, and I will tell you mine. Meanwhile the world goes on. Meanwhile the sun and the clear pebbles of the rain are moving across the landscapes.
Last night, I was commending myself for how well I was doing at living in the Meanwhile. But Meanwhile is where we all live, isn't it, regardless of whether we want to or not. We are lighthearted until Something Happens. There is an accident. A diagnosis. A crash. A death. An unexpected incident. You leave your car unlocked and wake up to find it trashed. Meanwhile, the world goes on. Meanwhile our broken hearts keep on beating. Meanwhile, that relentlessly indefatigable part of our brain says "Inhale." And then it says, "Exhale." Meanwhile the wild geese, high in the clean blue air, are heading home again. Our dumb old bodies. Our dumb old lungs that trust in all that empty air. Our dumb old hearts.