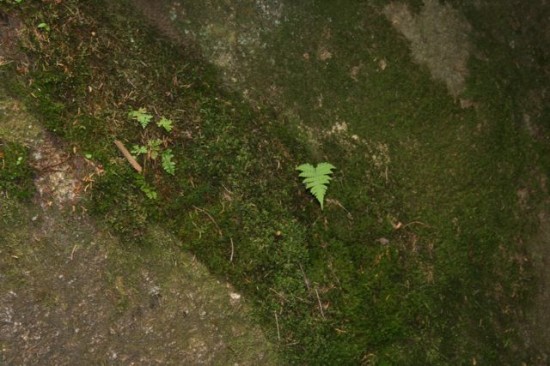 (heart-shaped fern, this weekend. i'm sure i would not have noticed this in previous years)
I'm happy to participate in Dian Reid's marvelous Self-Evidence and Authenticity Challenge. I encourage you all to visit Dian's blog and read some of her thoughtful, honest, resonant words. I read them all and learn something in every post.
In an uncharacteristic display of either randomness or inspiration (you decide), I am going to start not at the top of the list (with Compassion), but with Intention. Intention. I like intention better than goal, personally, because it implies an internal rather than external focus. Intention doesn't share the forced-forward-motion feeling of words like drive, either.
But, really, what is my intention? I am clearly in the middle of my life. These are the rich days of adulthood, the long hours and short years of parenting small children, a time I am certain I will look back on with nostalgia. As Dani Shapiro so beautifully describes in her gorgeous memoir, Devotion, I feel as though it's taken me a long time to clack, slowly, to the top of the roller coaster ramp, but I know that from here it's going to go breathtakingly fast. I am increasingly aware of intention, and it feels like it matters more. This feels like a weighty and important question: what is my intention? For now, for today, for tomorrow, for the rest of my life?
The best answer I can give is that my intention is to live inside this life of mine. To accept that the truth of my current life is summed up in three words: "I don't know." To embrace the unknown which seems to press against the sides of my days, making itself known at unexpected moments with surprising urgency. The unknown which has flooded in to fill the void that I discovered when I let go of the illusion of certainty. I've spent my life following a map, you see, and in my early 30s I realized it was no longer helping me find my way. I had moved into a territory past the border of the map, and I felt lost. Into this sensation of being lost came an overwhelming awareness of the echoing "I don't know."
I am learning, slowly and haltingly, that there is no need for a map after all. There isn't anywhere to go. In truth, it was only once I took my eyes off the horizon and my attention away from the next accomplishment that I started seeing what was right here. I'd spent 30 or more years tripping over the brush in my tracks, totally focused on the next place I was going. I ache to think what gems and surprises I missed.
So I guess that is my intention. To honor the not-known, the unknown, and the I don't know. To respect that maybe feeling lost is the only way to be found. To give myself the room to learn how to live in a way that is not about the next thing, but about this right here. To take the time to learn how to navigate this land without maps.