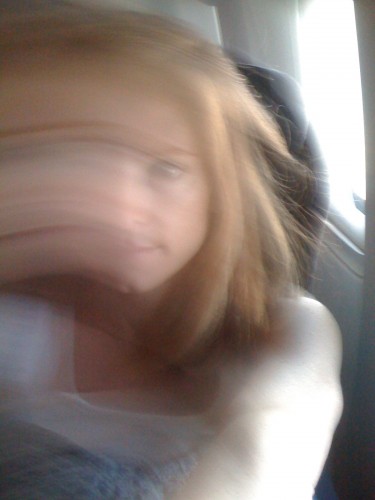 Two posts yesterday twined together into a solid cord that ran through my thoughts for much of the day. Gale at Ten Dollar Thoughts wrote about the relationship between insecurity and judgment, and about her own (very human) propensity for both. The Kitchen Witch shared a guest post by Naptime Writing which, though ultimately focused on a different (and moving) message, started making a point about the perils of snap judgments, both by and of ourselves.
I've written often about the distinction between how people appear and how they truly are, and about the frustrating futility of ever truly understanding the heart of another. I'm awestruck by the mystery of other humans, even those I love most passionately. This inscrutability makes me both feel both wonder and agony, makes me gasp in amazement even as I scratch my fingernails against the person's facade, trying to get in.
One passage from last fall's post reminds me in particular of what Gale wrote yesterday:
It amazes me to hear this. I, who feels and is many, many things, but pretty much never either hard or self-assured. I, who mostly feels shy and awkward in social settings but is sometimes told she is a bitch. I, whose personality is defined in large part by a deep seam of insecurity that sometimes manifests as judgment. I was going to ask how it is that vulnerability can come across as such a formidable wall, but I realized that question is dumb: of course in 35 years we build up calluses over our sore spots, build barricades over the holes that have tripped us up over and over again.
I did not dwell yesterday on the ways that I jump to conclusions about others when I ought not, though I do do that much more than I should. Instead, what I mulled is why it is that I seem to have consistently, throughout my life, been someone that others form swift and not-always-lovely opinions of. I sometimes feel as though I'm nothing more than a blank screen that others project onto. Project their issues, their assumptions, their biases. This is, it occurs to me, the curious flipside of one of my true strengths (which is really a weakness, of course): being what others want me to be. I am hyper sensitive to what other people want from me, always keenly aware of what other people are feeling, thinking, reacting to. It's as though this skill has permeated my personality such that I've blanked my actual self out in order to better give people what they want.
I've taken endless grief for being such a pleaser and for caring so much what others think. And, to be sure, much of this beating up has come at my own hand. But when I peel back that criticism, and think really deeply about why I am that way, I wonder if in fact it's just that I prefer to present to others what it is I sense they want because I'm afraid that if I was just me they would not like what they see. This seems so stunningly obvious when I write it that I'm ashamed to say it's taken me years to realize it.
Somehow the ability to sense what others want from/of me combines with my own deep insecurity about myself to make me an effective screen on which people can play out their instant judgments about who I am. There are so many ways I've been misunderstood and misconstrued it's impossible to list them here. Sometimes this can be really powerful and toxic, to the point where I lose sight of what I know to be true about me. I wonder if this is why I take pictures of my shadow so much: am I trying to prove that I'm still there?  Or is it because my shadow, in its abstraction, is a symbol of being without detail, a mere form for others to color in the details as they see them