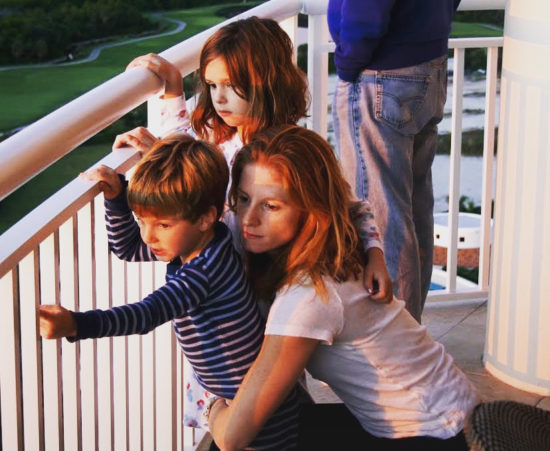 "There is no complete life. There are only fragments. We are born to have nothing, to have it pour through our hands." – James Salter.
I woke up early with Light Years (one of my all time favorite books) in my mind today. And this photo, also one of my favorites, on a porch in Florida over Thanksgiving 2009. My father-in-law stands behind us. He is gone now. These children are now young adults. I agree entirely with Salter: life is an accumulation of moments, that it pours through our hands. Only with open palms can we really see the glittering of our lives. That's the tricky part, isn't it? Not to grasp but to trust, watch, and wonder. And to love.
first posted on Instagram.