It's been a while since I shared snapshots of what's going on around here.  I realize I tend to do that more and more on Instagram these days.  It's been a quiet fall, with a lot of time at home following a rough couple of weeks, and in a weird way as we come out of the fog back into real life I find myself strangely nostalgic. There was definitely a silver lining to those challenging days.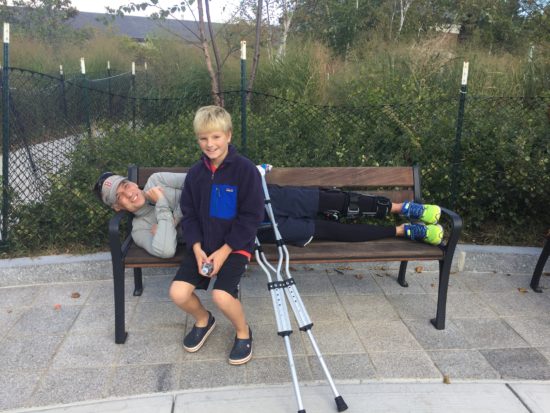 This fall has been a lot, lot, lot about the kids' sports.  Matt came to watch one of Grace's home xc meets.  He was unable to sit down, so as you can see, he lay down on a bench to wait for the start of her race.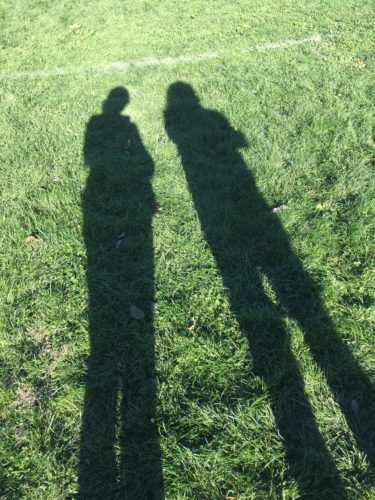 At another meet, my parents came to watch with me.  I took this photograph of our shadows as I stood next to Mum.  Now and then the good fortune of my parents living so nearby that they are able to do stuff like that threatens to swamp me.  Of course, it's deliberate, that we live here, and this is precisely why.  Still.  I am so, so lucky.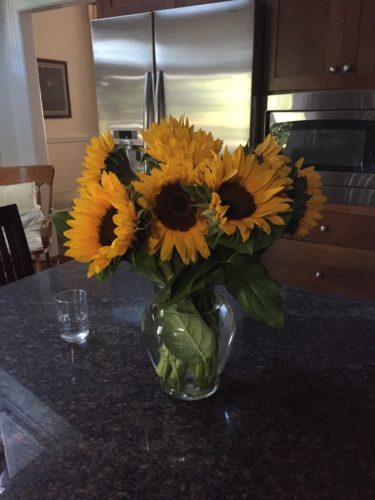 Matt's parents sent me flowers.  How lovely is that?  The happy energy of these sunflowers filled our kitchen for days.  Once again: I am so lucky.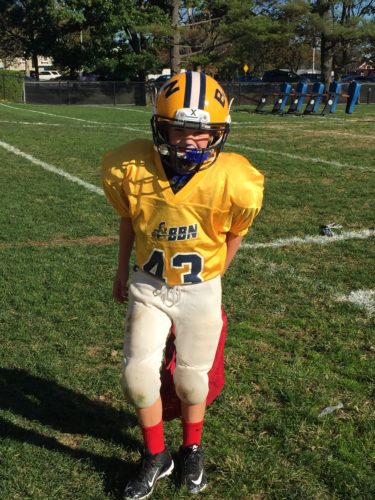 Whit is playing football for school.  Which is to say he is practicing, and in the game for one or two plays per game.  Which is fine by me.  But I do love him in his little uniform (they had to order new pads, since they didn't have any small enough for Whit or his friend).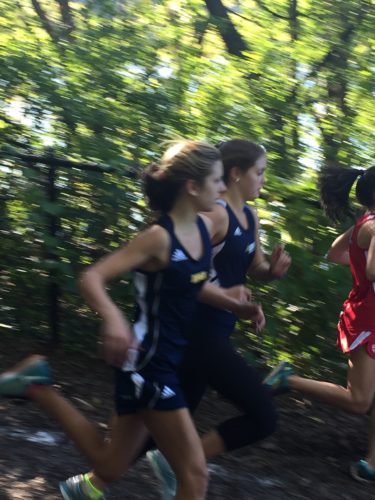 I take a lot of photos of Grace running, and this is my favorite so far this year.  Somehow the blur, the movement, the way she's looking away … feels like right now.