Last week I shared a quote from Paul Lisicky's gorgeous memoir, The Narrow Door
, about the life that the cup can't hold without spilling.  I shared a shard of the same quote on Instagram, and asked "is all writing an attempt to capture some of what spills over our cups?"  I suspect it is.  I know that that's precisely the goal of this blog, of why I started doing this almost 10 years ago.
Then, on Sunday, we went to church for Easter and I heard one of my favorite words over and over again: alleluia!  alleluia!  I kept thinking of the drops of life that spill from our memories – really, the torrent of life that we don't recall.  That flood of drops is full of alleluias, isn't it?
A few of mine, lately: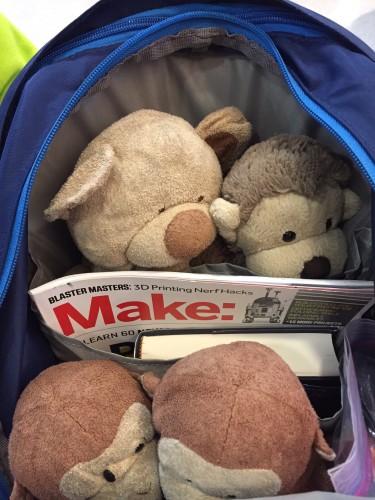 For Whit's backpack as he headed to Florida to visit Matt's parents.  His four friends who sleep with him, still, a copy of Make magazine, and the new Rick Riordan hardback book.  Folks, this is my son in a single photo.  Alleluia.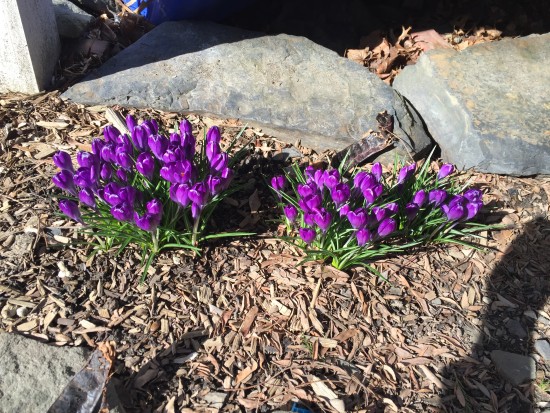 The crocuses in our backyard.  I love these for several reasons.  First, because I did not plant them, but they come up every year, this time, our 16th in this house.  Second, because I would not have noticed them unless Matt told me to go look.  And third, because they survived the late-March snowstorm we got in Boston and kept shining, bright, a harbinger of spring, a reminder that we are coming around again, always.  Alleluia.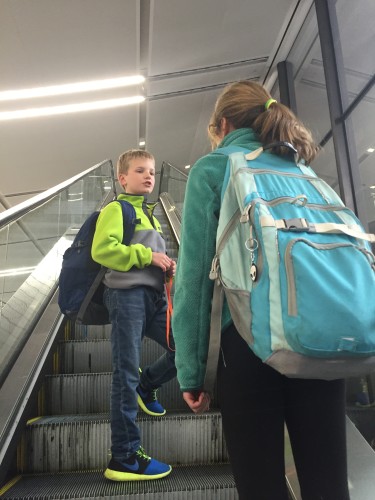 Picking Grace and Whit up at Logan after their week in Florida.  I felt grateful for the generosity of their grandparents, grateful for the intimate and comfortable relationship they share with those grandparents, grateful to have them back with me.  Alleluia.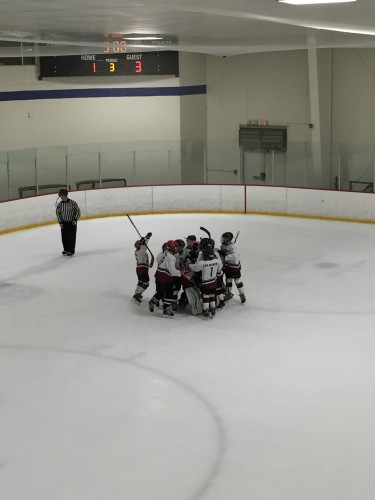 An upset win by Whit's team in the quarterfinals of their playoffs.  Which Grace, Matt and I watched with my parents by our side.  I felt grateful for these grandparents, for their presence and nearness, for the relaxed and joyful dinner we had all together after the game.  Alleluia.