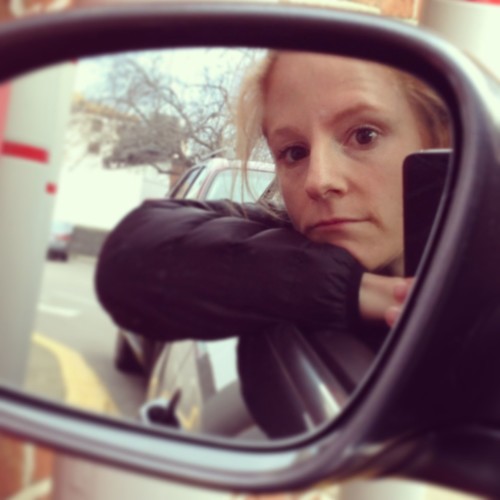 For as long as I can remember, I've gotten carsick.  Quickly and very.  I may have mentioned the week-long safari Matt and I went on the summer after we met?  By lunch on the first day I was throwing up behind the Jeep.  I spent a week nauseous and vomiting all over Kenya.  It was very romantic.  I'm lucky he stuck around, frankly.
I very rarely get seasick, and I am always fine on airplanes and trains.  But, oh, cars.  My nausea is immediate and often powerful.  I've been wondering what this carsickness is about, and what it can teach me.
Is it another manifestation of my need for control?  Because if I am driving I'm fine.  It's true that I'm an irritating passenger, with opinions about how and where and when to drive ("that's a lot of wiper," said under my breath when I deem Matt as having too aggressively paced the windshield wipers for a drizzle, is one of the comments I'm roundly mocked for).  So maybe it's about not being in control, and that literally making me sick.  I'm not sure, though.
Maybe it's connected to how I have always disliked rollercoasters.  The truth is that I have slowly been getting over my fear of rollercoasters, mostly because I've started riding them with Grace and Whit.  Of course we're talking about the rollercoasters at Story Lane, or other pretty tame rides.  I'm still not comfortable on any kind of real rollercoaster.
A few years ago, when we were at Disney with the children, Matt goaded me into going on Rockin' Roller Coaster with him at Hollywood Studios.  I was so tired of being mocked that I agreed to try it.  We got into the car, me fighting a wave of panic, and I asked why we had a harness over our shoulders.  Oh, no reason, he said dismissively.
That ride was among the most terrifying few minutes of my life.  As the ride came to a screeching finish, Matt looked at me and burst out laughing because, as he said between guffaws, I was literally green.
Perhaps, as I noted a couple of years ago, the swooping up-and-down movement along the tracks is simply too close to my own internal topography, which is already a kind of roller coaster.  I climb to outrageous joy and plummet to tearful heartache every single day.  Hell, I do that every hour.  Just inside my own head and heart.  Maybe it's too overwhelming to also have my body do this.
Or maybe my propensity to get carsick is simply the universe pushing me to be still.  The surest way to get sick, for me, is to distract myself.  If I read, if I look at my iPhone, if I turn around and talk to the kids in the back seat, even if I engage too much with the radio: boom.  But my only chance at not being nauseous is to sit still, look out the window, and pay attention to what's outside.
I'm not sure what the root cause of my carsickness is.  Maybe it's just the way my inner ear is constructed.  Or maybe it's some mysterious amalgam of all of these factors, whose precise components can't be discerned.  I don't know.  But I do know that for now, I'll turn off the music and look out the window and watch the horizon, and hope that that is good enough.