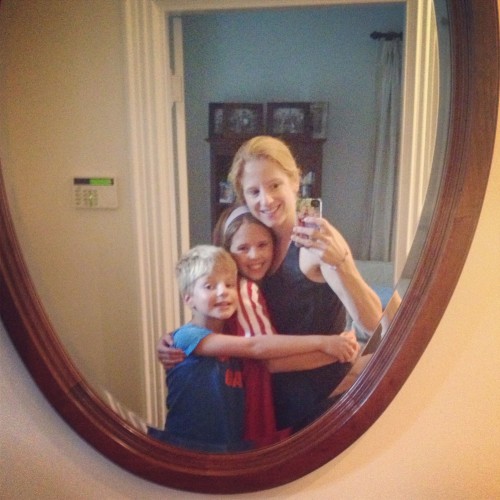 This is me, with my loves (missing one).  Please tell me about yourself?
Tomorrow marks seven years that I've been blogging in this space.  Wow.  It's hard to believe.  I have written about all the ways that this blog has changed how I live my life, so I won't repeat myself here.  Lately, I've been thinking about other names this blog could have.  A Design So Vast comes from one of my all-time favorite quotes, from Louise Erdrich's The Bingo Palace.  I chose it simply because I loved the quote, and without any real thought at all.  It has become far more apt than I could ever have imagined.  It is, I think, an attempt to put my arms around my life's central questions.
When I think of other blog titles, some are humorous and some are heartfelt.  
But still, there are some others that would have probably worked (in many cases I've written about the phrase already):
A frazzled spirit (hat tip to Amanda for this phrase)
Captive on a carousel of time (here)
Tempus fugit
Shining from shook foil (here)
The changing ocean tides (here)

The only prayer (here)
Bitter and sweet
On this seventh anniversary, I have a question for you.  I'd love to hear about who you are – where you are from, where you live now, what your family and life is like, what it is that preoccupies you, what you love.  Please?