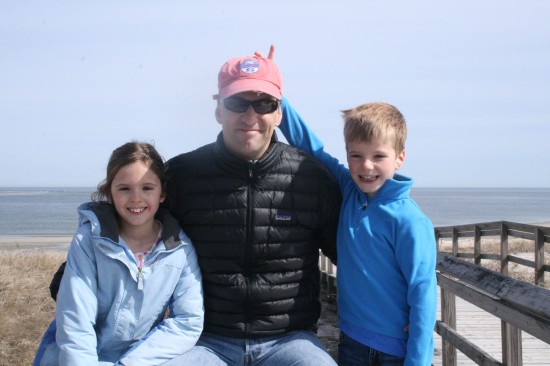 Happy birthday to Matt, the man who many people who read my blog aren't sure exists.  He does, I promise.  I just don't write about him.  I have to draw the line somewhere …
On past birthdays I have extolled Matt's well-known and lesser-known good qualities, listed things he is to me, and written a plain say of thanks and celebration.
Today, to mark another birthday, the 16th we have shared, I wanted to remember a few particular moments when my husband has distinguished himself.  To be married to me is not easy, I assure you.  It's also not always fun.  Interesting, always.  And while the list of memories we've shared would fill several hundred pages, there are a few that make me chuckle whenever I think of them.  They also demonstrate Matt's fortitude, patience, gentle humor, and keen intelligence.
****
When we had known each other 2 months, we planned a 6 week trip to Africa.  In retrospect this seems like an act of wild faith, a reckless demonstration of certainty that we had no business having.  After climbing Kilimanjaro (among the least traditionally romantic, but most powerful experiences we have ever shared) we spent a week on safari in various parts of Kenya.
On day one, we piled into the beaten up Land Rover that came out of Safari Central Casting.  Off we headed into the Masai Mara.  Within 30 minutes I was green with nausea.  "Matt," I whispered, "I need him to stop the car."  He looked at me, alarmed, but he made our driver stop.  I ran to the back of the Land Rover and threw up.  This was repeated multiple times a day for a week.  And Matt, my brand-new boyfriend, who does not himself get carsick, never once complained.  Not once.
When you consider a safari – which you should, because our week was spectacular – I urge you to just think about whether you get carsick.  Maybe Dramamine is a good idea.
****
As I've mentioned, Grace's labor was a long one.  39 hours of labor, she was posterior, over 2 hours of pushing.  I will always be thankful for how fully onboard Matt got with my commitment to a medication-free delivery.  While his nature probably did not lean in the Ina May Gaskin direction, he saw how important it was to me, and he fully supported me for the weeks leading up to the delivery and for the endless, brutal, howlingly-painful hours.
There was some humor laced in among the screaming, though.
At about 36 hours, I was sitting on a birthing ball, bouncing, delirious with pain and exhaustion. Suddenly I looked up, locked my eyes onto Matt's.  I saw fear in his face.  I'm sure he was wondering: what now.  Through gritted teeth, I said, panic-stricken, "Matt.  We cannot do this.  We can't afford a baby.  We aren't ready."
For the rest of my life I'll never forget the bewildered expression on his face when he answered me.  Lifting an arm and gesturing, as if to indicate the delivery room, the hospital gown, the enormous beach ball stomach.  "What exactly is your plan?"
****
Every single year, Matt has a favorite birthday present.  A month or so before his birthday every year he starts talking about it, eagerly awaiting its arrival.  This favorite gift is from my sister and brother-in-law, who give him both an Amazon gift certificate but, far more importantly, a thoughtful list of book suggestions.  Matt says this list has over the years provided his favorite books, and I personally think this fact says a lot about both my husband and my sister and hers.
****
I have mentioned that I am a casual cook.  When we were first married, we lived in a small apartment with a commensurately tiny galley kitchen.  I was occasionally overcome with fits of culinary ambition, and there were more than a few grand flame-outs.
In particular, there was the chicken and caper dish for which I purchased, by mistake, green peppercorns.  Matt gamely crunched through several bites before throwing in the towel.  Then there was the time I made something that called for 2 canned chipotle peppers, but I instead included 2 full cans of chipotle peppers.  In this case Matt made it through two bites.  After two, his eyes streaming, having downed three full glasses of water, he apologized and choked out, "Linds, I'm sorry, I just can't."
****
Happy birthday, MTR.  I love you.  Please join me in wishing a happy day to this second twin, this Gemini, and this MIT graduate (my father is also all three of those) with whom I share my life.