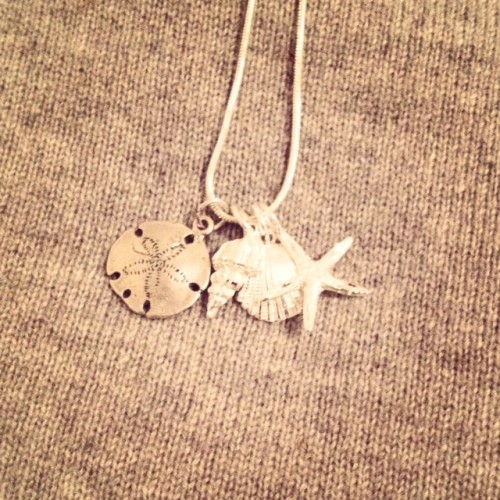 Seashells: Grace's birth announcement had a starfish on it, and Whit's was identical other than being written in blue and featuring a sand dollar. I have starfish and sand dollar stationery for them, and I have starfish and sand dollar charms on a charm bracelet. And now I have them on this necklace, which I can't stop wearing.
Frances and Bernard: Oh, this book, by Carlene Bauer.  Just so, so marvelous.  I loved it.
Love purely, and take it easy: I can't stop thinking about this essay by Emily Rapp.  Here, now: this is all there is.  Love purely, and take it easy.  Chaos overtakes all of us.  This weekend I devoured her memoir, The Still Point of the Turning World, and I still can't take a full breath.  And I can't stop crying.  And I want to hold my children all day every day.  More thoughts on that luminous, honest, heartbreaking book soon.
Three years ago I went to New York to see Marina Abramovic's extraordinary piece of performance art, The Artist is Present.  I was hugely moved by what I experienced, and wrote about the tangible holiness that exists in authentic presence.  I had not seen this video before, which I discovered on Anthony Lawlor's marvelous blog, Dwelling Here Now.  In it, Marina's former lover and collaborator, whom she hasn't seen in decades, sits down across from her at the MOMA.  In two short minutes, we witness humanity incarnate.
International Women's Day: These photographs gave me goosebumps.  Especially, for some reason, #17 and #34.  I read so many appalling and terrifying statistics on Friday.  And I realized that my primary reaction has nothing to do with me.  It's all about Grace.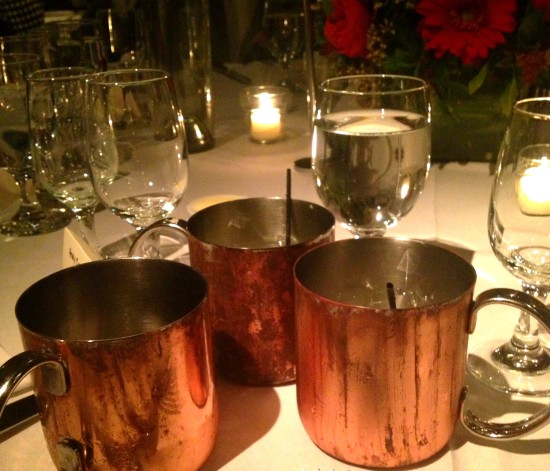 Moscow Mules: I am not much of a cocktail drinker.  But at my dear friend's wedding in January, I discovered the Moscow Mule.  Part of it is surely the fantastic brass mug.  And part of it is surely that I was drinking them in the company of a few of my very, very favorite people.  But: yum.
It seems I'm writing these Things I Love posts approximately monthly.  If you want to see the others, they are here.
What's on your mind, your screen, and your night table lately?