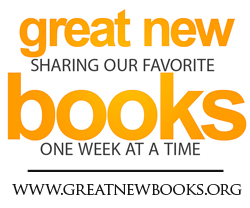 I am delighted and honored to be joining the team at Great New Books.  I am proud to be a part of the site, whose motto is sharing our favorite books one week at a time.  Our reviews are published on Wednesdays, and we will also be featuring authors talking about what they love to read.  We'll often be hosting giveaways, so please follow us on twitter (@GreatNewBooks), check out our site (GreatNewBooks.org), or visit us on Facebook, to make sure you don't miss anything.
This week I am reviewing Katrina Kenison's gorgeous new book, Magical Journey.  As you know from yesterday, I adore this book.  I adore everything Katrina writes, in fact, and Magical Journey just takes my appreciation to new heights.  I hope you will click through and read my review, and while you're there, explore Great New Books.  I know you'll like it there.
Following the lead of my friend and fellow GNB contributor Nina Badzin, I'd like to introduce you to the incomparable team I've joined.  These women are all passionate readers.  They also happen to be excellent writers.  Come to Great New Books to see us all.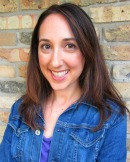 Nina Badzin is a writer who lives in Minneapolis with her husband and four children. Her stories have    appeared in various literary magazines, and her essays have appeared on numerous blogs, including Huffington Post's books, parenting, religion, and technology pages. Find her on Twitter @NinaBadzin, or at http://ninabadzin.com, where she blogs weekly. Some favorite books "of all time" include East of Eden, The Age of Innocence, Love in the Time of Cholera, and To Kill a Mockingbird. Recent favorites include Gone Girl, The Age of Miracles, and Let's Pretend This Never Happened. Nina loves to read. Period. She keeps track of her weekly reads and let's you know what she thought of them here.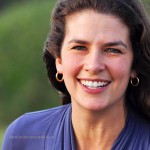 Jennifer Lyn King is a writer and author who loves to read and share great books with others. She's an American expat living in Prague with her husband and three sons, and enjoys photography, oil painting, tennis, and traveling. She is currently at work on a novel set in New Orleans and coastal Italy. Her 5 favorite books are (in no particular order) Jane Eyre, The Language of Flowers, State of Wonder, The Shell Seekers, and The House at Riverton. For more about Jennifer, visit her website and blog at http://jenniferlynking.com. She can also be found on Twitter @JenniferLynKing.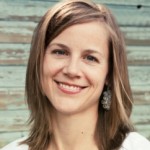 Jessica Vealitzek is a mother and writer near Chicago. She recently finished her first novel, The Rooms Are Filled, and is at work on her second. When she's not blogging at True STORIES, writing for Rebellious Magazine, or composing ditties for her children, she enjoys writing anything else. Some of her favorite books are To Kill A Mockingbird, anything by Steinbeck, The Adventures of Huckleberry Finn, Bury My Heart At Wounded Knee, and The Killer Angels. Recent favorites include If Jack's in Love, Train Dreams, and Up from the Blue.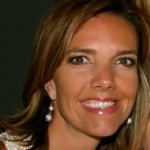 Hallie Sawyer is a freelance writer/blogger with a passion for history, photography, travel, and books, of course. She lives in the Kansas City area with her husband and three kids, as well as her goofy Wheaten Terrier. She has been published in local parenting magazines and blogs for a local website called JOCOmoms. She is currently writing a historical fiction novel that she hopes to complete before the end of time. Her favorite books are Outlander, Ride The Wind, Little Women, The Fault in Our Stars, and Life of Pi. You can find her at her website: www.HallieSawyer.com and on Twitter @Hallie_Sawyer.
I'm closing comments on this post, and hope to see you over at Great New Books!