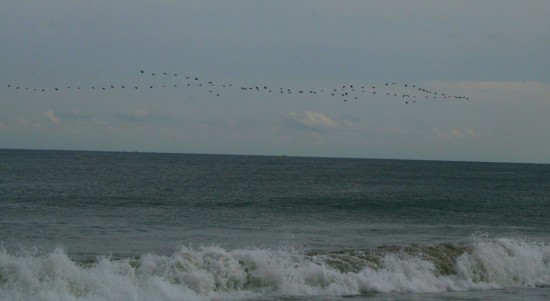 photograph taken last month at a special place on the New Jersey shore
Once in a great while I like to share some things that have caught my attention around the interwebs (and the world).
Barnstorming – It's rare that I find a blog that I relate to this intensely.  I read the whole thing in one single gulp, practically, tears rolling down my face, gasping often.  Emily refers to the top of the ferris wheel, she quotes Madeleine L'Engle, she talks about how what she witnesses in this world brings her to her knees, she cites my favorite poem, Wendell Berry's The Work.  I've found a more elegant, more eloquent version of myself.
A Mighty Girl – a site with deep, detailed reviews of books, music and movies for "smart, confident, courageous girls."  I have only begun to scratch the surface of what's here, but I'm already smitten.  I have found books to suggest to Grace here and I definitely intend to use it as a resource for birthday presents for my goddaughters and other girls in our lives.
Cherries and Cheese: O'Hare Revisited: I can't get Emily Rapp's powerful words out of my head.  They glow with truth, with wisdom, with all that I've ever believed: "I feel, as that moment opens, so truly alive that I am surprised that the world doesn't burst open: a perfect mix of bottomless sadness and heart-swelling joy."  I love everything this woman writes, but this piece moved me even more than usual.
Mumford & Sons' Babel – I'm hardly alone in loving this new album.  But I do.  Especially I Will Wait and Lover's Eyes.
Camouflage – I'm just feeling camo lately.  Skinny pants from the Gap, a studded jacket from Zara: I can't get enough of the print.  Luckily my 7 year old son thinks it's about the coolest thing, too.
On Loving a Teenager – Karen Maezen Miller has been inspiration, guide, and teacher to me for a long time.  These words about parenting a teenager – "Love is the space between us. There is so much space." –  both frighten and reassure me.  I can see this next stage of motherhood over the horizon, and I'm so grateful to have Karen's wise counsel as Grace and I move towards it.

I'd love to hear what you are loving, reading, immersing yourself in lately, either online or off!