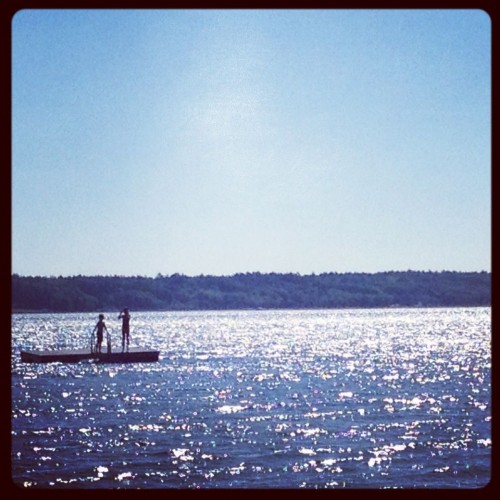 This summer's central thrill is the two of them swimming to the rafts at the beach (both near and far) by themselves.  Alone, and together, they swam through the sparkling sun on the early morning high tide last week.
A lone woman was in the water swimming out to the line when Grace and Whit crashed, giggling, into the ocean.  When she came out, I apologized that her swim may have been less placid than usual.  She smiled and told me my children were having a wonderful time together.  "All I could hear was them saying 'pretend' and 'watch me,' and laughing a lot."
Isn't that the essence of childhood?  Pretend, and watch me?