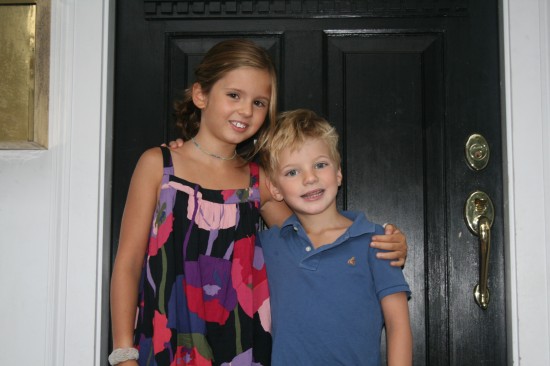 On our way to school on a very gloomy rainy morning.  Had to wake both of these guys up from a sound slumber!  (not so myself: the newest incarnation of my life-long friend, insomnia, is that I wake up at 4am and can't go back to sleep.  yesterday this found me running in the pitch black and pouring rain at 5am).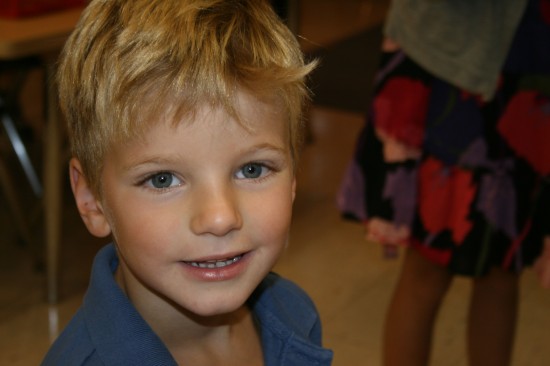 Whit in his seat at the Red Group table in 1S.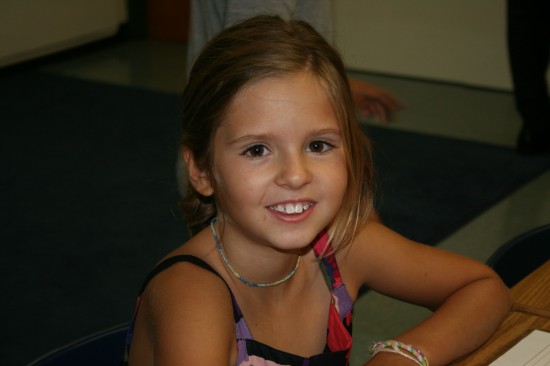 Grace at her desk in 3P.
How is this possible, when these days were five minutes ago?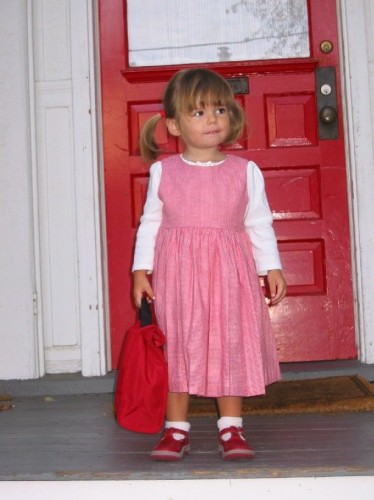 September 2004, Grace's first day at nursery school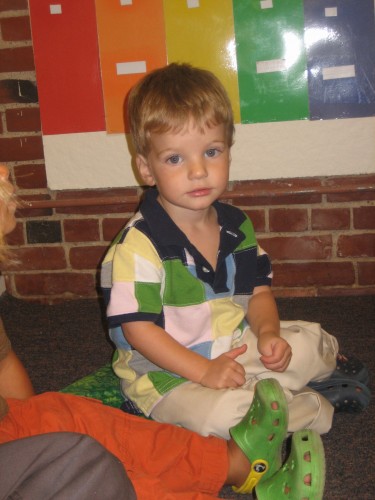 September 2007, Whit's first day at nursery school