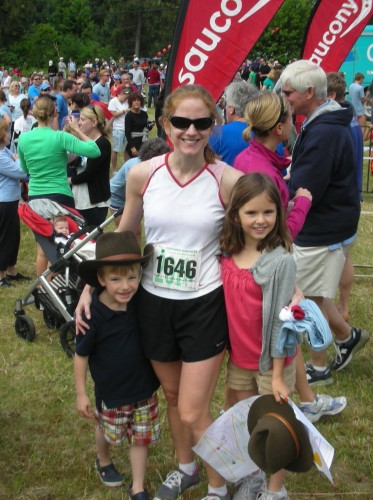 I did it.  My second Covered Bridges Half Marathon, and I beat my first time.  The first 8 or so miles were pleasant, even fun.  After that it got hard.  Really hard.  I thought about what Pam says about "sitting with her stuff."  And I thought about my own inclination to stop when I'm afraid I won't be able to make it through something hard.
And I did not stop.  I swear I finished on fumes and grit.  My feet are a blistery mess, my hip bone is worn raw from where I stashed the car key in my shorts pocket, and I feel the strange overwhelming stomach pain I often get after long runs.
But.  I did it.  And my family was there to cheer me on this time at the finish.  1:50.02. And this sign?  The best part of all.