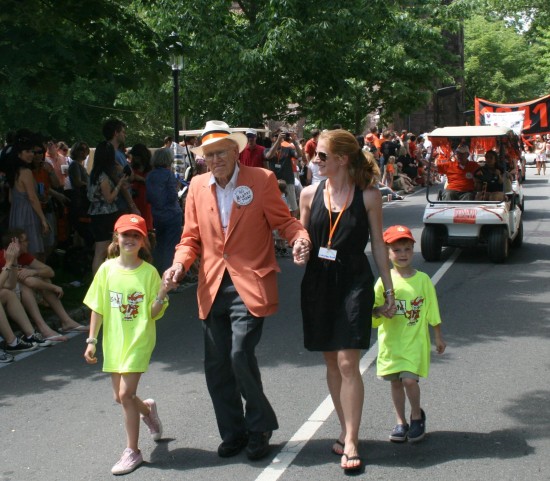 Thank you, thank you, thank you, thank you.
I thank you god for this most amazing day.
Thank you….
… to the lovely, loving crowds that made my 92 year old grandfather, celebrating his 71st reunion, smile more widely than I've ever seen
… to the rain for holding off.  The absence of biblical flooding was unnerving (at the 5th reunion we literally wore trash bags), but in a good, good way.
… to the people who came up to tell me that they read this blog.  I cannot possibly convey how much hearing that means to me.  At all.
… To my friends, who so generously talked to, played pool with, and posed for photographs by (and with) my children.  You are family.
… To the seniors who gave Grace, Thacher, Cade, and Ava a hundred or more high fives as they walked in front of us, leading our class, wearing costumes, holding signs, and demonstrating true spirit and pride.
I'm praying my favorite – and only – prayer tonight (and Meister Eckhart's):
thank you