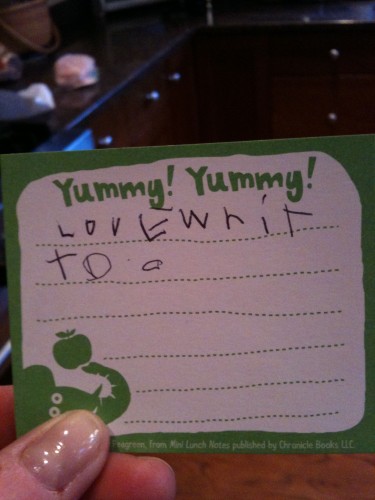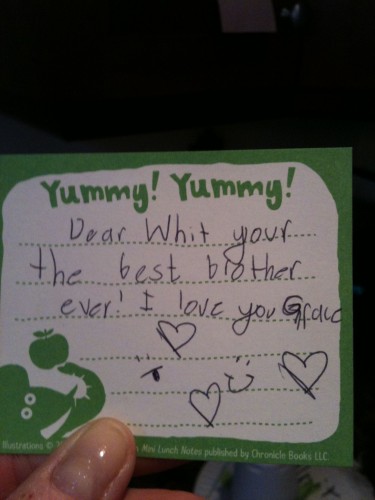 I have these little note cards that I occasionally write a message on and slip into the kids' lunchboxes.  The other morning Grace and Whit decided they wanted to write notes to each other for their lunches.  I just about melted.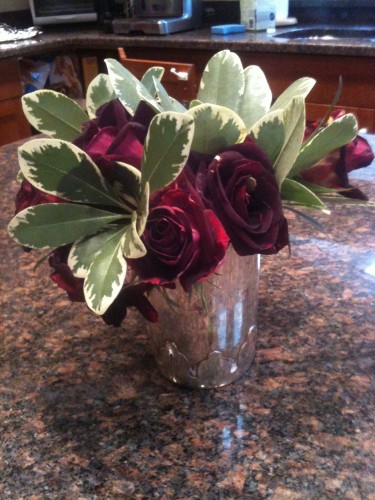 My kitchen island with some slightly-tired roses.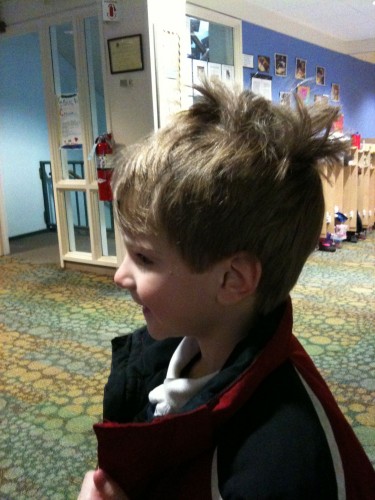 Whit's fierce bedhead one morning at school.  Reminded me of one of my shining mothering moments, last year's Picture Day.
On Saturday Grace, Whit, and I drove with my cousin Allison to visit our grandfather, Pops.  The kids adore being with Allison and we all loved seeing Pops.  After lunch and a swim we drove to have an early dinner with Allison's mother, my aunt Dianne.  It was a really wonderful day.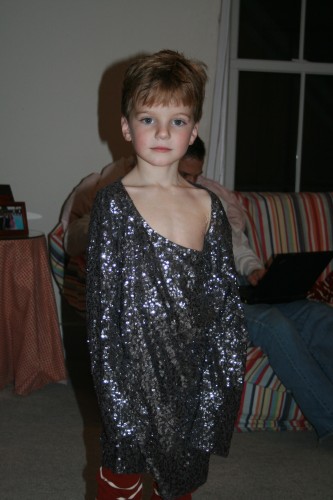 This is what Whit wore to watch the Super Bowl (a shirt of mine).  He's always been sartorially opinionated, this one.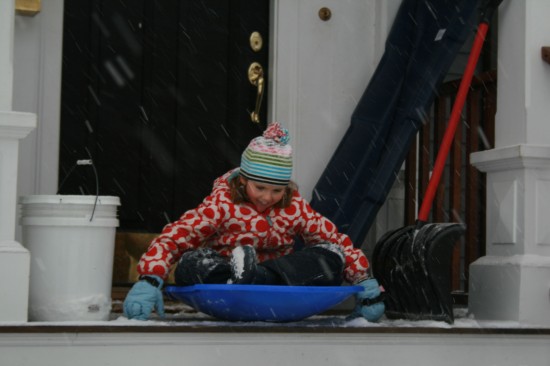 During the last blizzard, Grace and Whit started sledding down our front steps.  No, don't worry, I am not such a bad mother as to let them sled into the street.  They slammed into the side of the Volvo instead.  See?  I told you I kept them safe.  Oh, my poor city children!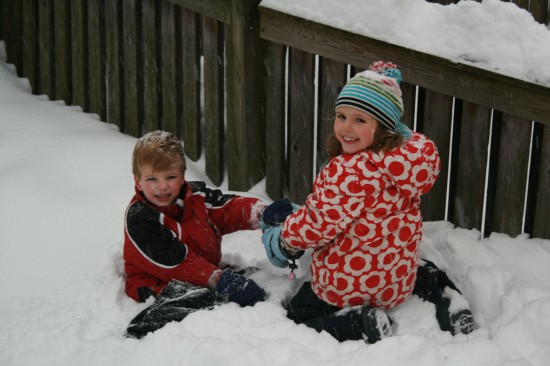 Our postage-stamp back yard has never been so much fun, though.  Note: I cannot see over that fence normally.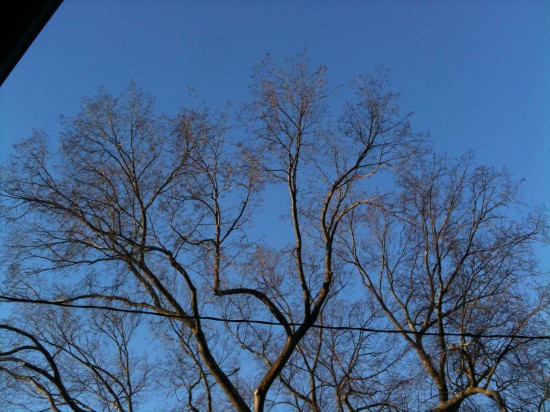 Every morning these days I am awestruck by the light on the bare branches of the tree across the street.  I can't capture it on film but I keep trying, every single day.  I swear in that light I can see the earth turning.