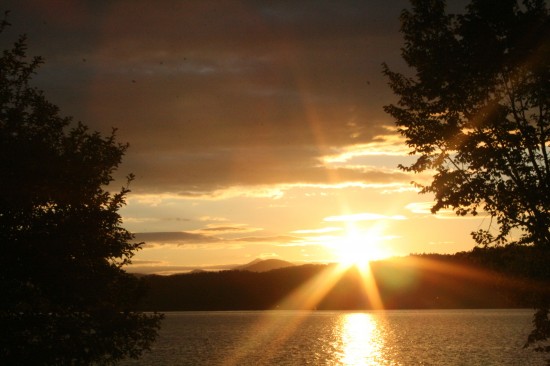 Theologians talk about a prevenient grace that precedes grace itself and allows us to accept it. I think there must also be prevenient courage that allows us to be brave – that is, to acknowledge that there is more beauty than our eyes can bear, that precious things have been put into our hands and to do nothing to honor them is a great harm.
-Marilynne Robinson, Gilead
Maybe this year, 2010, has been the year that finally the prevenient courage has visited me.  Finally I mustered the strength to raise my eyes to the blinding sun of this life, to risk being burned in order to look into the heart of it.  At last my lifelong fear of the pain of that burning, which manifested itself in so many distracting and agitated behaviors, was outweighed by my increasing awareness that I simply had to honor these gifts.
The prevenient courage comes in that before I knew I could stand it, I knew I had to.  And it hurts, sometimes more than I can bear.  But it's the only way I want to live now.  To do otherwise is a great harm.