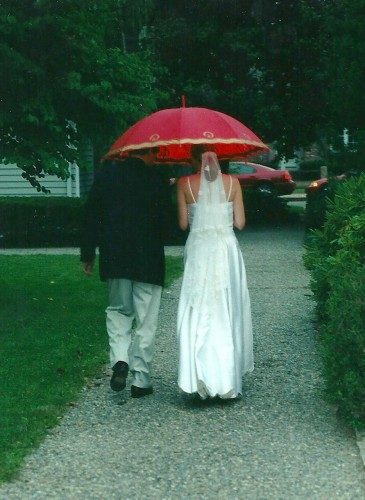 16 years ago last Friday Matt and I were married.  As you can see above, it rained during the ceremony and after before clearing into a gorgeous night.  We were so young then, just babies, full of optimism and suntans and grand plans and high hopes. So much has turned out precisely like we planned it, and so many things have been surprises from left field.  I'd wager that the surprises have been more glorious and (when not glorious, often) more full of learning than the things that have gone according to plan.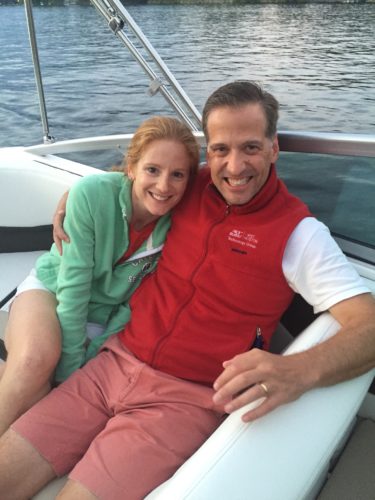 the night before your accident, August 18, Vermont
So … this anniversary looks a little different than we'd perhaps expected.  Last year we marked 15 with a dinner with our children (a detail we took some teasing for, but one I am happy about).  I've made a few jokes about how we're focusing on the "for worse" and "in sickness" vows this year, which is perhaps uncharitable.
The truth is, Matt, I'm wowed by your attitude and your positive spirit. See above for a text exchange of ours before your surgery.  Kelly Clarkson has been a refrain in our house in the last weeks.  This has not been fun for anyone, least of all you, and you remain undaunted.  Your behavior in the face of this challenge does a whole lot to remind me why I fell in love with you in the first place.  Thank you for that.  Only 4 more weeks in that brace!!
So.  Here we are.  It's been rainy and sunny and stormy and certainly not dull.  I hope there are many more years ahead of us than behind, and I look forward to seeing what this 17th year holds.  I love you, Matt.