When I was growing up Mother's Day wasn't really a thing in our family.  I'll be honest that I still don't love it as a holiday – feels a little contrived to me. And the truth is what I really want on "my" day is a regular day (perhaps this is a midlife thing, like my 40th birthday realization that all I wanted was more of this).  So while the construct of Mother's Day isn't my favorite, motherhood – and daughterhood – is my favorite subject, without question. So I was shared some photographs and thoughts on Instagram this weekend, about mothers, children, and godmothers.  I wanted to collect them here, as a record of sorts of this weekend, of the waves of love I felt for the people in my family (that I was born into and made as well as that I chose in my dearest friends).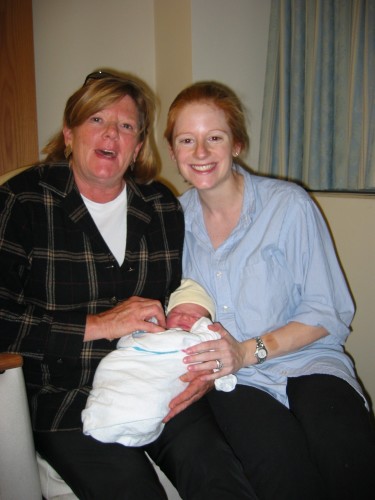 The women who flank me, my mother and my daughter, on the first day they met (10/26/02). Grace is about an hour old. Everything I know about motherhood and mothers and daughters, I learned from them.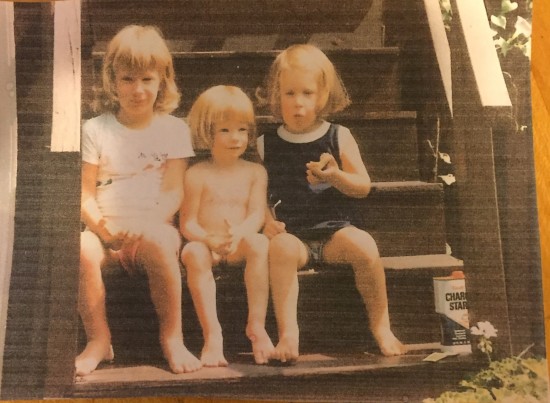 On the eve of Mother's Day I have godmothers – my own and those of my children – on my mind. This photo is of my godsisters and me, many years ago (please admire the charcoal starter right near us – oh, 70s! And, a mystery: why I'm not dressed). Their mothers – and they – remain very dear to me, as do the friends in my adult life who are an extended family to my own children. This photograph is on the board above my desk and I look at it every day. Just had a drink tonight with my oldest friend (well, tied with these two, photographed here). We met when I was 3 weeks old and he was 7 weeks old, and we grew up together. His mother was my Fairy Godmother, a true second mother (for example when I came out of anesthesia at age 10, it was she, and not my biological mother, holding my hand in the recovery room). Tonight, I'm intensely aware of the web of friends-who-are-family who have carried me for many years and I'm so grateful.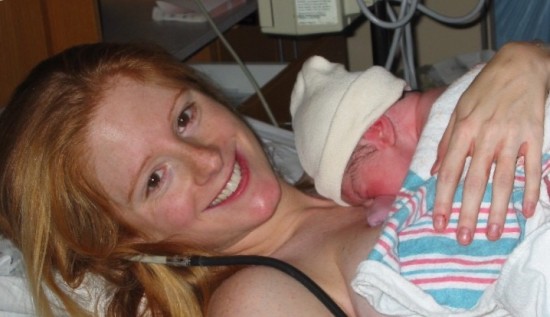 The first photo after Grace was born (well, the fourth, but within 30 seconds and the first I want to share here). Motherhood is the defining role of my life. It took me a while to feel that way, though, and I can't help but think today of those long, exhausted, tearful first months, defined by colic (hers, though maybe also mine) and postpartum depression (mine, though maybe also hers). There are as many definitions and visions of motherhood as there are mothers, and it doesn't happen overnight. That's something I feel strongly about saying out loud. There are so many mothers who inspire me – starting with my own, of course – women I know in person and online, writers, poets, teachers, investors, managers, consultants, yogis, PTA presidents, stay-at-home moms (often more than one of these identifiers fits), mothers of six or zero biological children, women of 30 and women of 90. I'm grateful for them all today. Tagging many mothers who inspire me. Hope you'll do the same.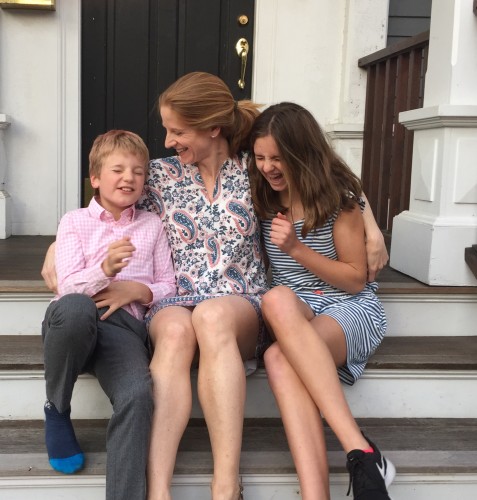 This isn't a holiday I much care for, but motherhood (and daughterhood) in all its shapes and permutations is my favorite subject. Closing out the day with these two, the people I love most. Grace and Whit, being your mother is the most important thing in my life. You teach me every day, about love and empathy and humanity and patience and music.ly and how long it takes to get to Mars. You exhaust, frustrate, bewilder, and astonish me, and you have shown me what love really is. I'm grateful for every single day I get to spend as your mother. It is an incandescent privilege and I hope never to take a moment of it for granted. You're my alpha and my omega, my sun, my moon, and all my stars, and I am prouder of you both than I can ever express.