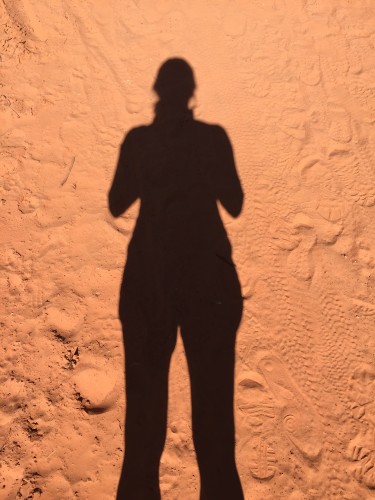 I have written at length about the Myers-Briggs, about my own type (INFJ), about how recognizing my introversion helped me understand my behaviors and preferences.  Susan Cain's Quiet
was an important book for me in that realization (and, as an aside, writing for her site, The Quiet Revolution, is a huge honor).  At the end of last week, I had a fascinating exchange with my friend Aidan Donnelley Rowley about introversion and understanding what that really means.
The topic was on my mind all weekend.  I've always been an introvert, I know that now, though for years I masqueraded as an extrovert.  That's something I've heard many times from other I's who function in the world as E's.  My professional life requires me to be quite E, which means that when I'm not working I am even more I.  I am often quite spent by the end of the day, worn out from many hours of interacting with others.  That explains at least in part why I'm so loath to make social plans and why evening usually find my in my pajamas, with a book or my children (or both).
I admit it was an aha for me to realize that the various MBTI types are not proportionately represented in the world.  I assumed that each accounted for the same percentage of the population.  It was surprising – and confirming of a deep sense of other-ness that has suffused my experience as long as I can remember – to learn that INFJs are only 1.5% of the population.  I know three in my "real life," and a great many more online.  It's one of the great gifts of blogging, to be honest, that I've connected with so many kindred spirits in the ether, here and elsewhere.
Last summer Grace and Whit each did their first MBTI tests (simple, free on-line ones).  I was irrationally thrilled that I guessed both of their types 100% correctly before they did them.  They are quite different from each other (though both NF, as am I) which was not a surprise.  Whit is, like my mother, a roving extrovert.  I've written about her before, said that "she has always attracted people to her, and, like a sun, is surrounded by more orbiting planets than I can count."  Many of my closest friends are also extroverts, and it took me a long time to realize that I was trying to replicate my mother, I think, getting close to another sun, familiar with that energy and that warmth.  Whit is like that too.
I know that not everyone is as smitten with the MBTI as I am, and that not everyone finds the introvert/extrovert distinction as  illuminating.  For me, though, the tool is hugely powerful.  It helps me understand myself and the ways that I respond to various environments and experiences.  Susan Cain's description of the business school I attended was particularly helpful; I see now how I've compensated for my own natural predilection over the years.  I also understand the ways that my professional life affects how I behave in my personal life.
Another thing I learned, once I started reading about this topic, is that introversion, sensitivity, and shyness are three separate things.  They are correlated, and I am all three, but not everyone is.  Both shy extroverts and outgoing introverts exist.  I know some of each.  This was an incredibly helpful distinction for me to understand.
Are you an introvert?  Or are you an extrovert?  Do these terms help you understand yourself and how you experience the world?