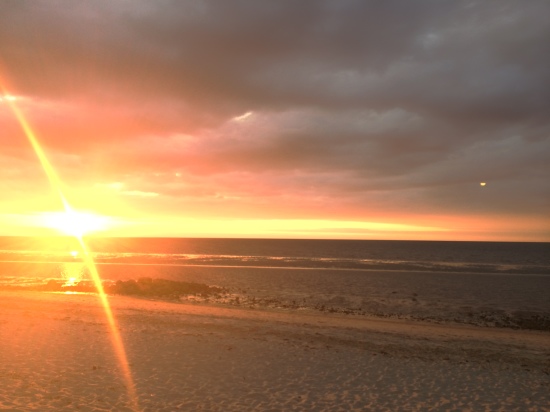 I have long loved minutiae and believe there is tremendous meaning in the smallest things ("The more you respect and focus on the singular and the strange, the more you become aware of the universal and infinite." – Gail Godwin)  I was happy when Casey Carey-Brown and Samantha McGarry tagged me to share five random things about me.
One: I really only listen to music in the car.  At home I prefer that it be quiet.  Right now I'm alternating between a favorite Christmas carol playlist and a new one of songs I love these days, which includes:
Orange Sky – Alexi Murdoch
Let's Be Still – The Head and the Heart
Peace – O.A.R.
A Life That's Good – Lennon and Maisy
Let Her Go – Passenger
Compass – Lady Antebellum
The Boxer – Mumford and Sons
Lost In My Mind – The Head and the Heart
Just Breathe – Pearl Jam
Two: I was a very small child.  I grew eventually – I'm not a small person now – but it was late.  When I moved back from Paris I started taking gymnastics lessons and the gym put me on their elite team until they realized I was 7 and not 5.
Three: I have broken nine bones (two bones in my arm, my ankle, three ribs, two toes, and one finger).  I asked Whit to come up with something random about me and this was his contribution.  I suspect anyone who knows me or has read this blog a bit know this fact.

Four: We had a guinea pig for a month when I was in grade school. The guinea pig was named Caliban (thanks, Dad).  This was Grace's addition to the litany of randomness about me.
Five: When I was four or five years old I almost lost an eye to a wine press in France.  The handle of the wine press hit me right next to my eye, and I still have a scar.  My salient memory of the experience is of the winery's dog licking the blood from my face. (this was Matt's offering).

It gives me agita to think about tagging others, of course, so if anyone wants to share five things, please do, and come back and let me know!