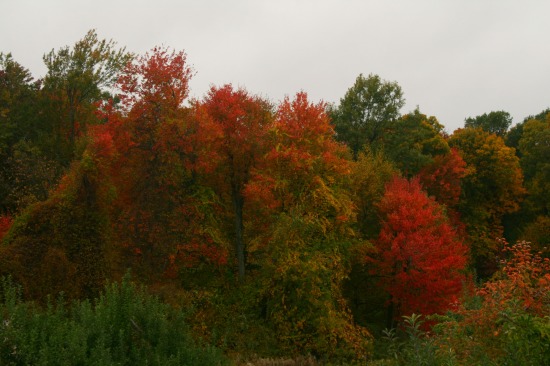 I dislike talking about being busy.  I've said this before.  We are all busy.  Everybody's life is full.  I know this is true, and discussion of being busy feels like both an excuse and, frankly, a bit of a bore.
Lately, however, my own life feels particularly abundant, as it were, with demands, responsibilities, and, yes, joys.
Every single day it feels like I step into a slipstream in the morning and am carried along all day. Sometimes I am unable to take a breath. The truth is I can't decide if this is good or bad feeling.  Sometimes the whitewater of my life makes me feel out of control, and that I definitely hate.  Other times, I'm aware that I truly love everything I'm doing, or at the very least I value all the responsibilities.  Furthermore, I choose them.  While I still feel somewhat overwhelmed, it's hard to feel unhappy or complain in this situation.
I chose this.
Remembering our agency is a quick way to gratitude.  It's an effective way to stop feeling victim-y and overwhelmed, too.  Busy is not bad.  Busy is not unique.  Busy does not have to be the end of the world.  How fortunate we are to have so many things that want our attention! (this reminds me of a piece I wrote a long time ago, about how the work-home tension is one of deep privilege).
Even so, it's sometimes hard to maintain our – my – equilibrium when life is rushing at me like whitewater.  Still (continuing), I want to be still (not moving).
Years ago I wrote about stillness, and how I realized that it was never going to arrive, but instead be something I needed to actively seek amidst the activity of my full life. I think all the time – daily, at least – of TS's Eliot's lines from Four Quartets, We must be still and still moving. Being still in the middle of the busy-ness, that's the goal, at least for me.  Finding ways to breathe and to be here, mostly because without doing that I miss my life.  And as I remind myself, over and over again, I chose this, this manifold set of responsibilities and identities which unfurl, shimmering, piling upon each other, beautiful and daunting at the same time.
More and more I've been instagramming with my made-up hashtag of #everydaylife, and I think in part that's a way I force myself to stop and notice.  Sometimes those posts are the sky, sometimes they are the chaos of my kitchen island while the kids do a Chemistry project, sometimes they're the scene as we head out the door in the morning.  When I stop and take a picture, and think to myself this is my everyday life, I am still.
For a brief moment, only, but still.  Still.