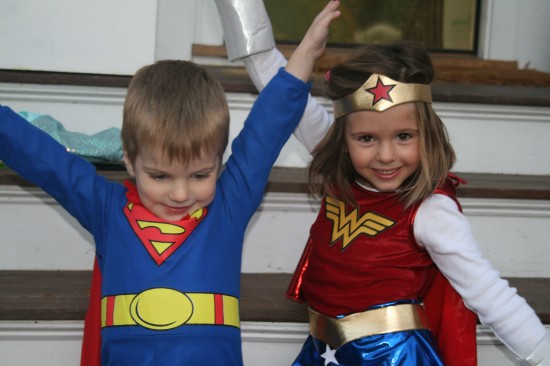 I read Deborah Spar's article Where Feminism Went Wrong (sent to me by HWM, of course, thank you!) eagerly.  The first time I read it, I wept, though I wasn't sure why.  Once again I was reminded that this subject, this lumpy, hard-to-define tangle of emotions, expectations, and raw desires touches a deep vein of inchoate emotion in me.  Then I read it again.
"Yet it was feminism that lit the spark of my generation's dreams—feminism that, ironically and unintentionally, raised the bar for women so high that mere mortals are condemned to fall below it."
This line rang so true that I sent it to HWM with exclamation marks.  Yes.  I relate to every word of this.  Am I a perfectionist?  Yes.  Are a great many of us?  Yes.  I imagine this is something we can all relate to.  And I do sometimes stumble, overwhelmed, exhausted.  More than once I've leaned my forehead onto the marble of my kitchen island, tears in my eyes, feeling angry and insufficient, disappointed in myself for being unable to do everything while simultaneously unclear on how it came to be that I felt I had to.  Spar writes that even as new professional opportunities opened to women, "none of society's earlier expectations … disappeared. The result is a force field of highly unrealistic expectations."  I live in this forcefield, and I know that it has equal power to seduce (we can do it all) and to destroy (oh my God I really can't.)
And I've written before of how conscious I am of my mother's and grandmothers' struggles.  Of knowing how hard the generations who came before me – those who actually had to battle for rights and equal opportunity – fought, and of not wanting to squander that.  I call myself a feminist, enthusiastically and without apology.  This awareness underscores certain decisions I've made, and contributes to my deep desire to do what Spar would call "it all."
Spar's article's main point (and I'm about to read her book, Wonder Women: Sex, Power, and the Quest for Perfection, so I don't yet know if it's the central theme there as well – see my favorite wonder woman at the top of this post) is that because women have realized how difficult it is to effect change on these topics in the broad theater of society they have turned the laser beam of that intention onto themselves.  Instead of focusing on the many, and all the women who stand shoulder-to-shoulder with them, women instead pour their prodigious energies into perfecting their individual selves.  This makes a great deal of sense to me.
"Yet because these women are grappling with so many expectations—because they are struggling more than they care to admit with the sea of choices that now confronts them—most of them are devoting whatever energies they have to controlling whatever is closest to them. Their kids' homework, for example. Their firm's diversity program. Their weight."
Narrowing the lens to the entirely personal and controlling our own lives rather than focusing on the larger picture has enormous ramifications, of course.  One of them is the pressure many of us feel to be perfect, to be superwoman, which I've described as hugely, uncomfortably familiar for me.  Another is a pervasive, insidious feeling of loneliness which is ameliorated, at least for me, only in those rare conversations with a kindred spirit in which we can say: "You too? I thought I was the only one" (CS Lewis).  The much-discussed, much-maligned over-investment of many mothers in the lives of their children must also come from this retraining of our energies into the sphere that we can control.
In my view this behavior has another result, perhaps the most complex and charged one. Though Spar doesn't say it point-blank in her article, I couldn't help wondering if the judgement and negativity that so many women feel from each other has its roots here.  Doesn't the kind of ferocious internal focus that Spar describes breed a brittle solipsism and a certain inability to empathetically cooperate?  In our quest to justify our own choices, which are paramount in a world where we too-tightly focus on our own selves, don't we have to at least implicitly deride those of others? (I use the royal we here, because this is something I don't believe, and try not to do, though I'm sure I sometimes fail)
I don't have any answers here, but I am grateful for continued thoughtful discussion of the topic (see my friend Kathryn's wonderfully interesting and intelligent take here).  The only thing I'm certain of is that there's no single answer, and that at the end of the day all we can do is make the best decisions we can at any given moment with the information we have.  As Spar says, "women's paths to success may be different and more complicated than men's, and … it is better to recognize these complications than to wish them away."  This is hard for many of us, and I'll admit that I'm among them.  I often wonder how things would be different had I "leaned in" to my career upon graduation from business school, for example.  I don't talk often about my professional life here, but I did write about these particular tensions for a website targeted at MBAs last month.  Spar's piece reminded me of my own difficulty identifying the vanishingly narrow border between not trying hard enough and being realistic.
It does feel like something essential, something shiny, has been lost, though, if all we can say is we did the best we can.  I appreciate Kathryn's acknowledgement that working full-time with children is difficult, and there's nothing wrong with admitting that (and I'm not commenting on other models here; I haven't lived them, and I'm certain each has its own difficulties).  I wish we could recapture the joyful, hopeful feminism that Spar mourns in her article: "the feminism … about expanding women's choices, not constraining them. About making women's lives richer and more fulfilling. About freeing their sexuality and the range of their loves."
Spar ends her piece with a call to action and to arms, an invocation of all that we can be together (her use of "we" is powerful) if we released our stranglehold on our individual selves.  I'm not entirely clear on the path from here to there, but I wholeheartedly agree with and embrace her vision of where we should go:
"We need to struggle. We need to organize. And we need to dance with joy."