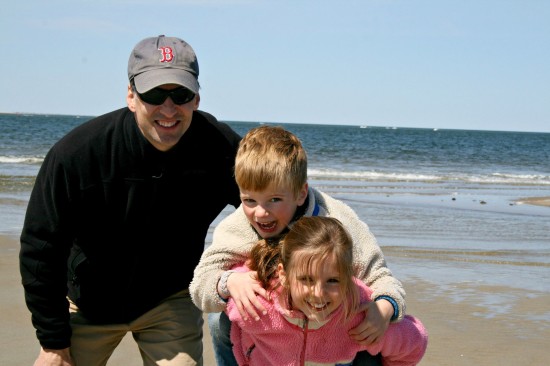 Right now I feel incredibly keenly aware of how finite these particular days are.  I'm already more than halfway through my years with Grace living at home.  How is this possible?  I'm already seeing Whit blush when I kiss him goodbye on the playground.  They still hold my hand when we cross the street, but for how much longer?  Mere minutes.
A while ago I wrote a post about things whose days are numbered.  Almost all of those things are gone now, and even reading that piece brings hot tears to my eyes and a tightness to my throat.  These days are sliding through my hands even as I try to grasp them.
The truth is that all our days numbered.  Every hour is running out as we revel in it.  Isn't that the very definition of life?  So maybe the intensity with which I long for these days even as I live them is about the fact that I so passionately adore this season of my life.  The aching loss that's threaded through every hour is simply the flip side of the deep love I feel for right now.  I have never had one without the other, and they seem to be directly correlated.  The more joy I feel in a moment, the more pierced I am by my knowledge of its swift passage.
I've made some difficult decisions lately that reflect this growing sense of how limited are these sunlit hours.  What I want is more days at Crane's Beach, more long notice-things walks, more evenings reading Harry Potter with my children curled beside me, listening raptly. I want to be here right now, this ten year old, this eight year old, this very early spring.
But I can't have this without letting go of other things.  It is hard for me to admit that I have to choose.  This is the difficult, unavoidable truth of something I have long maintained: our only true zero-sum resource is time, and how we allocate this, our true wealth, is a direct representation of what we most value.
And I choose those three people in the picture.  Above all else.