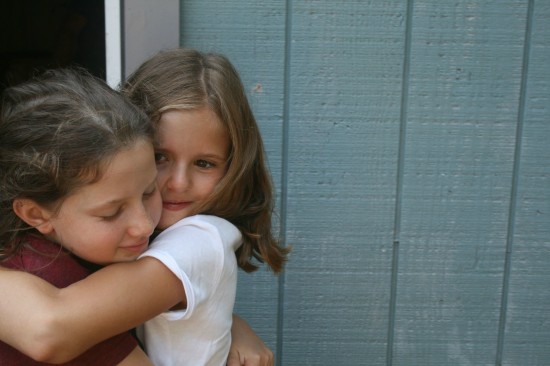 Saying goodbye to a second-generation BFF at camp.  This year there were far more tears at departure than at arrival. Just as it should be. Now: planning our winter-time visits!
All I can think of is the lyrics to a song I'll know deep in my bones for the rest of my life, the song with which we ended all assemblies at camp.
The lines which I know by heart, with which each of my many camp seasons drew to a close, run through my head:
Dear God, I'm leaving camp.  Give me the afterglow.