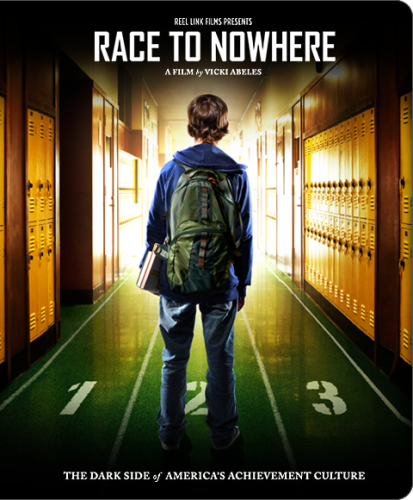 It's no secret that I have deep concern about parenting in today's culture.  I've talked about my resistance to over-scheduling my children, my worries about how to preserve wonder in their lives, and my concerns about the overall intensity that seems to be taking over childhood.  I wrote a post on Zen Family Habits about my commitment to and concerns about limiting after-school programming with the kids, I read and loved Lenore Skenazy's Free Range Kids, and basically this is a drum I've beat over and over.  I'm desperate to raise trusting, hopeful children who are able to entertain themselves in a world that seems to squash that out of them no matter what I do.
I experience a constellation of themes and of worries that coalesce into a general unease about the world I'm bringing my children up in.  That said, I'm not entirely sure I understand exactly what the basic issue is, or how to unravel the various things that bother me.  My worries, while very troublesome, remain somewhat inchoate.
It was with great enthusiasm that I read about the new film Race to Nowhere, which strives to understand the root causes of what feels like an epidemic of stress.  Through the lens of particular stories, this film purports to bring to light the undercurrent of stress in parenting school-age children today.  I can't wait to see it.  From the film's marketing materials:
Race to Nowhere is a documentary film examining the pressures faced by young people, teachers and parents in our high-stakes, high-pressure public and private education system and culture.  Featuring the heartbreaking stories of young people across the country who have been pushed to the brink, educators who are burned out and worried that students aren't developing the skills they need, and parents trying to do what's best for their kids.  Race to Nowhere is a call to mobilize families, educators, experts, and policy makers to examine current assumptions on how best to prepare the youth of America to become healthy, bright, contributing and leading citizens of today and for the future.
If you live in the Boston area, please join me and others at a screening of Race to Nowhere next week.  The film is playing at 5:30 on January 26th at the Brattle Theater in Harvard Square, and I'd love, love, love to see you there.  I many not entirely understand the root of the issue, but I'm crystal clear that it will require collaboration, trust, and community to begin to solve it.
Click HERE for more information on the showing on January 26th, and to purchase tickets.  I look forward to seeing you there.